Travel Like a Pro: 9 Apps To Elevate Your Travel Game from Beginner to Boss
Traveling domestically or internationally can be stressful or fear-inducing for lots of people. It can be intimidating to navigate unfamiliar places or unable to speak the language. This fear can often hold back those who want to strike out and start exploring. If you're hesitant to travel, solo or not, don't worry. I've got you covered. Below you'll find a list of the travel apps I use regularly which have seen me successfully navigate nearly 40 countries. You'll be traveling like a pro in no time.
#1 TripIt for Travel Planning and Solo Travel Safety
The idea behind TripIt is to have one place to store and organize all the reservations, details, and other trip information that usually clog up your inbox.
Sending your plans and information to TripIt is a piece of cake. Once you enable the setting on your account, you can forward any and all confirmation emails directly to the app by simply forwarding it to plans@tripit.com. That's it. TripIt will automatically create the trip (if you haven't already) and add the reservation details for you.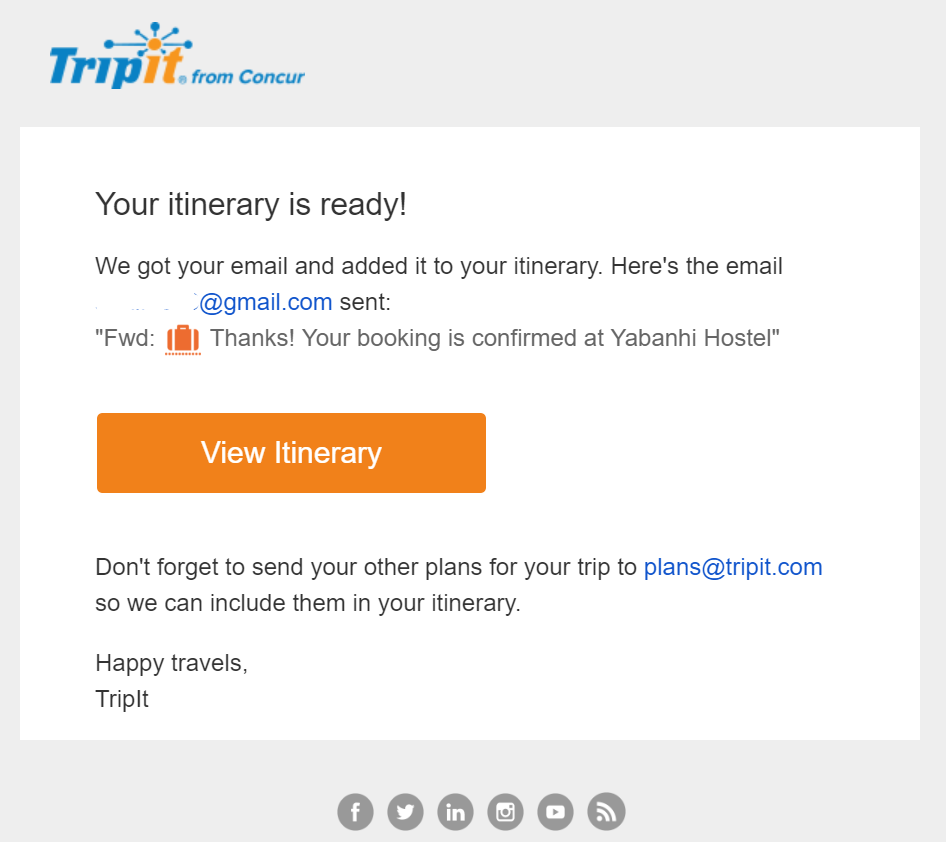 As you continue to book flights, excursions, dining reservations or whatever, just forward those emails on to Tripit and the information will be added to the appropriate trip. If you'd rather enter the information manually that option is also available. If you're planning a trip with other people TripIt is a godsend. It allows multiple people to add information to a trip.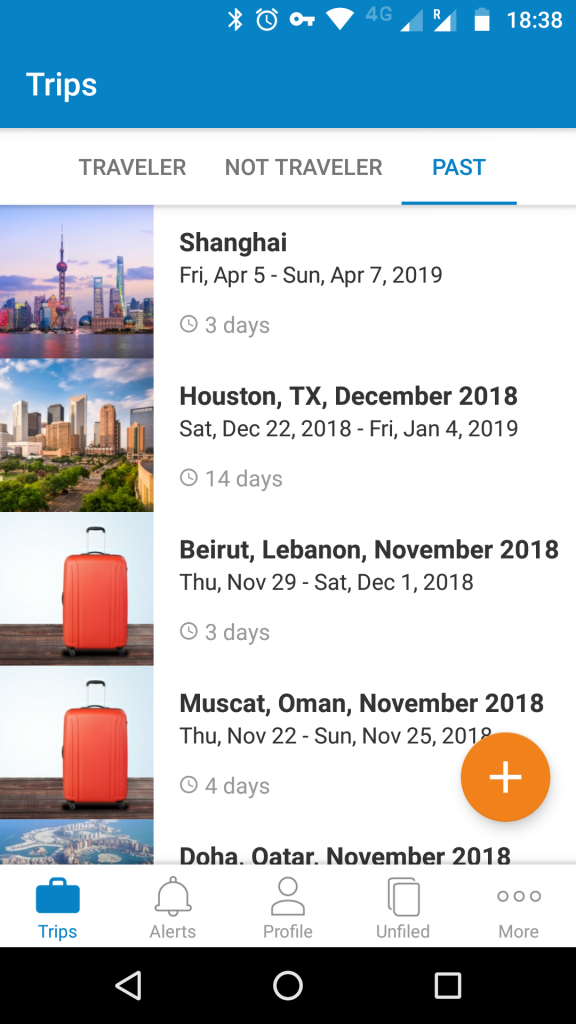 What's really cool about this is that the app will send you reminders as your trip approaches as well as during the trip. It is so easy to get caught up having fun and totally forget to check-in for your flight or miss that tour you signed up for months ago.
I travel solo probably 99% of the time. I often hop from one city or country to another on the spur of the moment. By adding my people as viewers to a trip, the app lets me keep my circle aware of my plans without having to send tons of emails or texts to update them as to my whereabouts.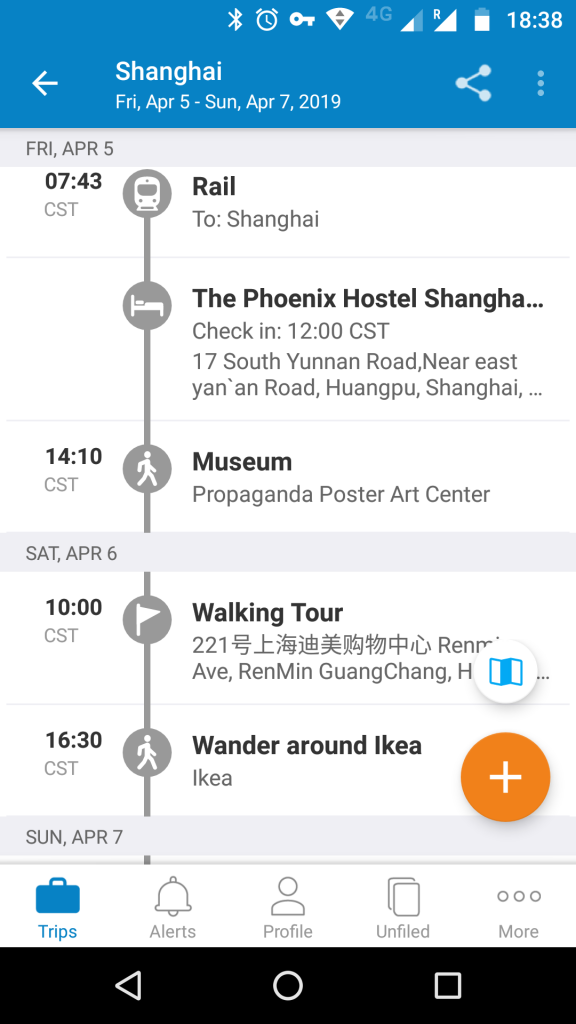 As my plans change, I just update TripIt. This way if I was to go missing, the people back home have a list of the places I was planning to visit as well as all of the contact information so that they could provide the US embassy or local law enforcement a place to start their investigation.
There are a bunch of other features that I don't use…. yet, such as airport and terminal maps and neighborhood safety scores to name a few.
If you opt for TripIt Pro you get additional features like real-time flight alerts, gate change notifications, security wait times, rewards program tracking, baggage claim information, and a whole lot of other stuff.
#2 & #3 WhatsApp and Google Voice for Communication
WhatsApp is a free app that lets you make voice calls, video calls, and text other users securely. Calls have no international fees no matter where either party is located. WhatsApp lets you do all of this over wi-fi for free. This is great if you're carrier doesn't provide international service or charges you to make international calls.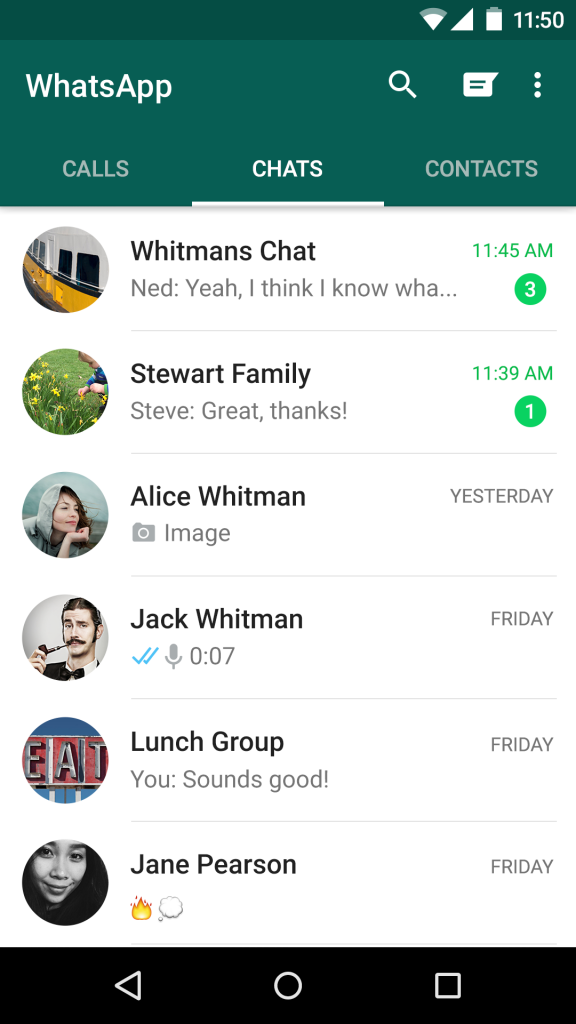 In every country I've lived or visited (except China) this has been the number one way that locals communicate. In many countries, companies use WhatsApp to communicate with customers. WhatsApp has a group feature as well.
The one drawback I've found is that you cannot call a landline with the app. That means that the person you want to communicate with must have a cell number and be a WhatsApp user.
I've been using Google Voice for nearly ten years. It provides a telephone number that allows you to make/receive calls from a cell phone as well as your computer without needing to share your personal number.
Unlike WhatsApp, you can use this service to call landlines. Calls to US and Canadian numbers are free. Calls to most other countries are fairly inexpensive. Google Voice also has voicemail, including a visual voicemail feature.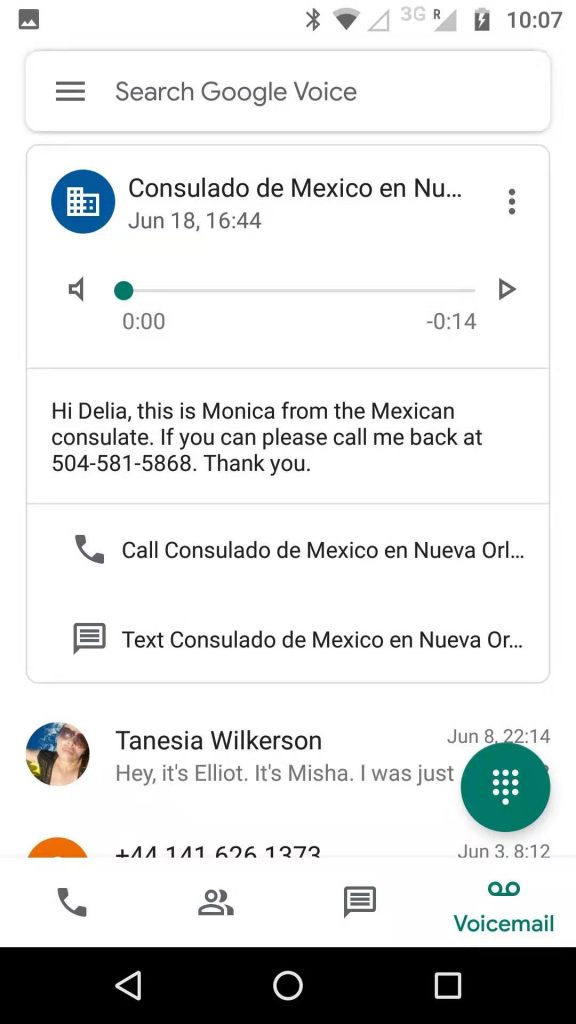 The one caveat is that you can only forward your Google Voice number to US telephone numbers.
When I moved abroad my Google Voice number became my primary telephone number. I use it with my US banks and other business dealings. This way I don't have to repeatedly update my contact information as I move around the globe.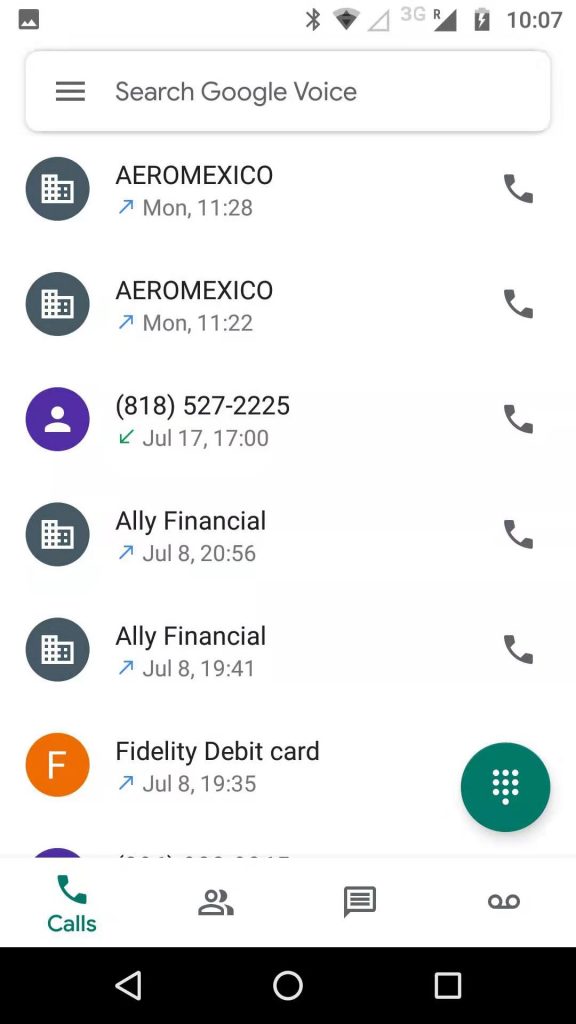 #4 & #5 Moovit and Google Maps for Getting Around
I prefer to take public transportation for many reasons but mostly because it usually doesn't require much in the way of language skills and it's cheap. Google Maps used to be my go-to for this until I moved to Mexico City.
I can't remember how I was introduced to it, but Moovit has transit schedules for more than 2,700 cities in 90 countries. I've used it in the US and in several cities around the world.
Not only does Moovit give you great route options with up-to-date transit schedules, but it will also alert you to disruptions in service, delays, etc. This saved me numerous times in Mexico City where spontaneous street protests happen daily.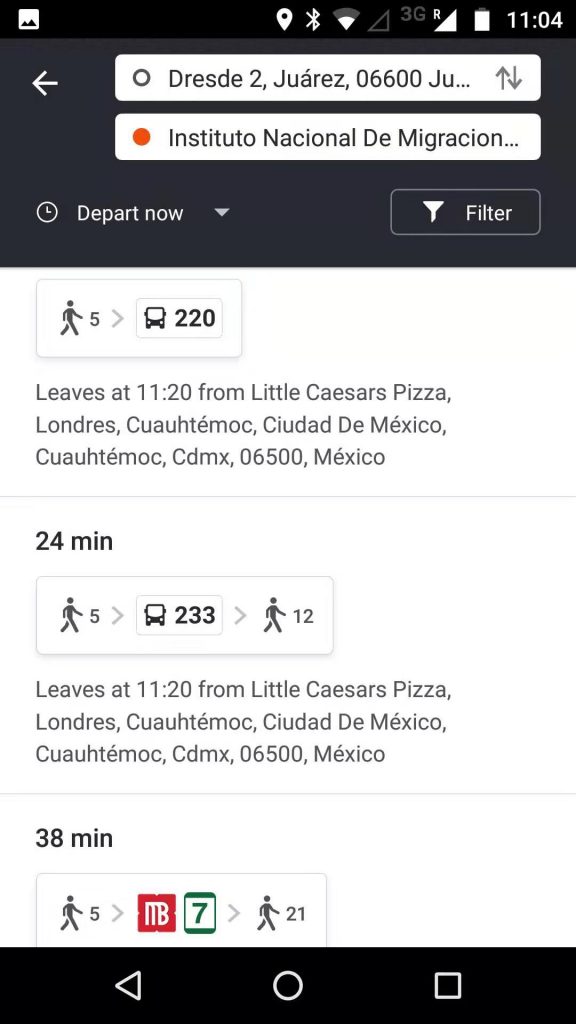 Because of its ginormous land area and population, Mexico City possesses a complicated network of mass transit options. This includes something like 8 different types of buses – which I never completely figured out – the metrobús, commuter trains, the trolebús, a subway, and cable cars. Google Maps just didn't have the depth of information necessary to navigate that craziness – but they seem to be working on it.
My favorite Moovit feature is that it will alert you when your stop is getting close, so you don't have to constantly look at your phone so as not to miss your stop. I think Google Maps (Android, iOS) has since added this feature for some routes.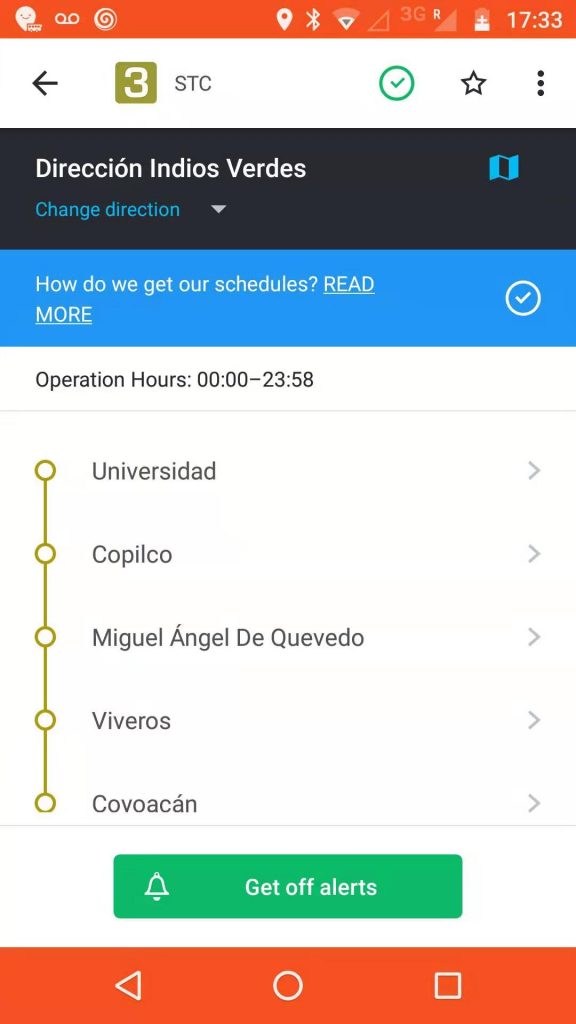 Google Maps (Android, iOS) is still my primary map app, (but not in China). I use it for driving directions (well except that one time in Oman) as well as for keeping track of places I want to visit.
When someone suggests a restaurant or attraction, I save it to Google Maps (Android, iOS) That way when I'm wandering around a city I simply open my map and see what's nearby that I'd want to check out.
#6 and 7 Google Translate and Mobile Passport for International Travel
Some people are really good with languages. I am not. The first time I visited China in 2013, I learned a total of three words of Mandarin. After living there for four months, I've only been able to add another two words to my vocabulary.
Unlike people I've met in other countries, the Chinese make no effort to understand what struggling speakers are trying to say. If your pronunciation is not perfect, they simply act as if they have no clue what you mean.
This is where Google Translate saves me. I simply type in what I want to say and hold up my phone for them to read or play the audio
I always make sure to download the language of the country I'm visiting so that I can use it offline when cell service is unreliable or there isn't any.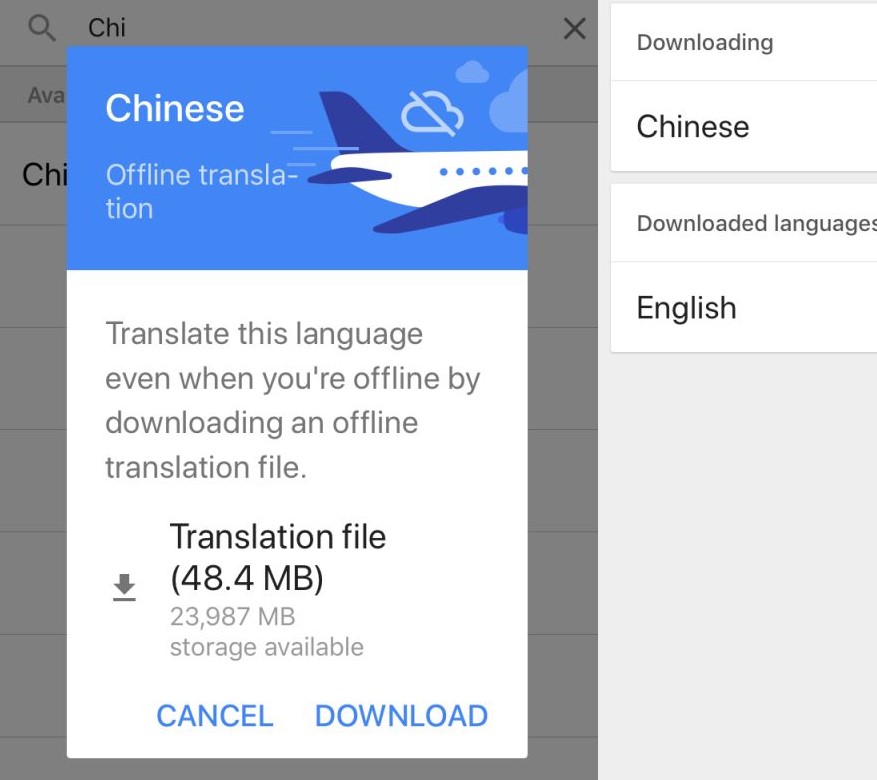 I use the image translate function for signs and menus when it just takes too much effort to retype or if it is Chinese and retyping is not an option.
You should be aware that the conversation feature, which translates what is being said to you and by you, does not work offline.
Have you traveled internationally and dread those long lines at immigration? Mobile Passport is your secret weapon. This app allows U.S. citizens and Canadian visitors to basically jump to the front of the line when entering the U.S. at 26 airports & 3 cruise ports.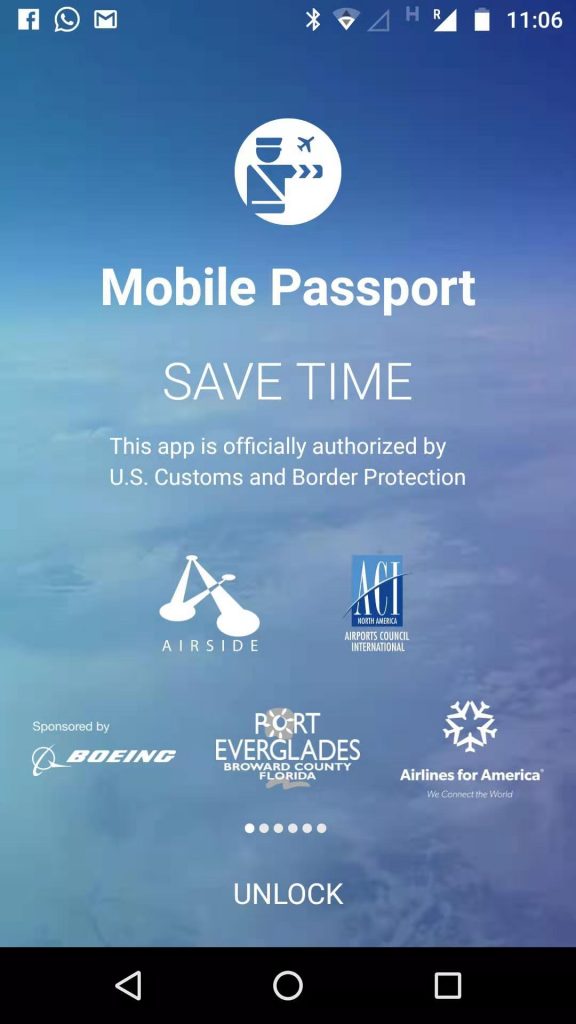 Never heard of Mobile Passport? It seems to be one of the best-kept secrets around. It's FREE, unlike Global Entry ($100), and allows you to enter the US usually in a matter of minutes. Also unlike Global Entry, Mobile Passport does not require a background check or interview.
I love using this app. I no longer need to fill out the paper customs and immigration form. I get access to a special lane at immigration and am usually through in 5 minutes or less.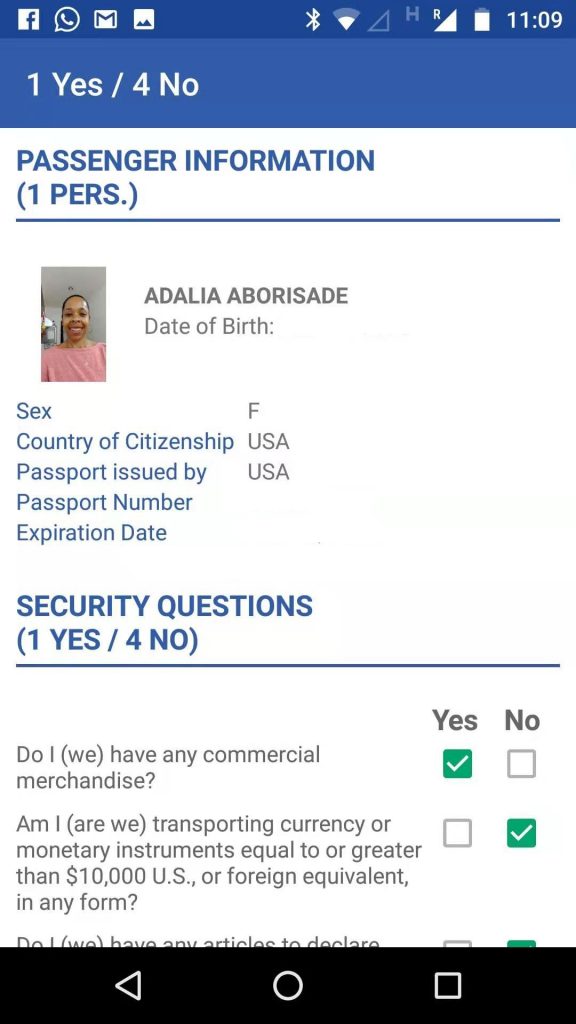 Recently Mobile Passport started offering Mobile Passport plus for $14.99 per year. The paid version of the app is add-free and features passport storage and document scanner capabilities. Some of these features were previously available on the free version.
#8 and #9 XE Currency and Toshl for Managing Your Money
Trying to understand exactly how much you're paying for something when you travel internationally can feel like a monster math problem. Because math is NOT my thing, I use XE Currency.
XE Currency provides accurate and reliable mid-market exchange rates from more than 100 sources. What does for mean to you?
It means you have access to unbiased rate information that you can use to determine whether or not the people at the currency exchange booth are trying to rip you off.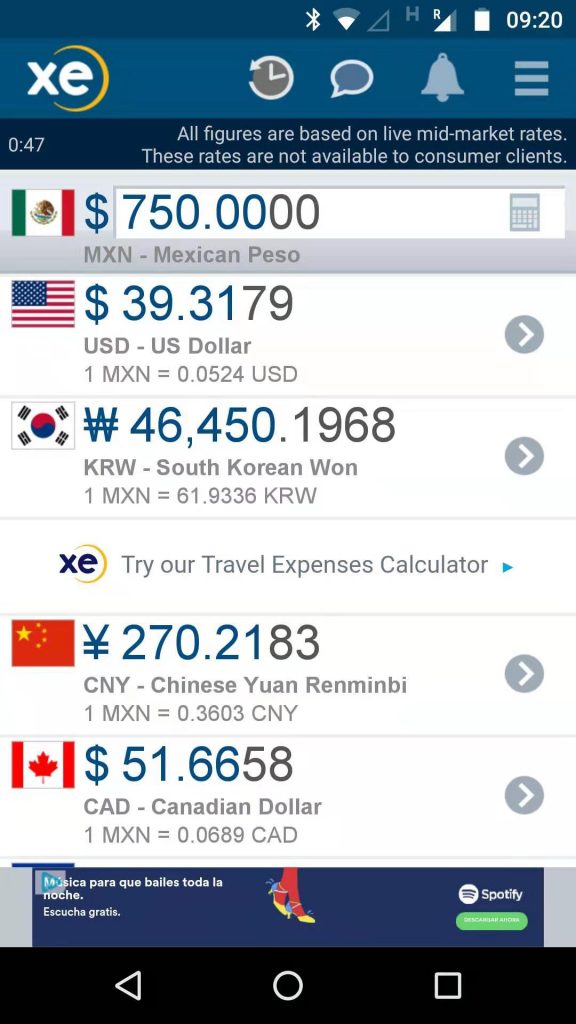 If you're planning a trip, I suggest you add those currencies to the app during the planning stage. This way as you're looking for hotels, activities, etc. you have an idea whether or not they are really within your price range.
Toshl Finance is a must for the budget-conscious folks who travel to multiple countries. This app lets you track expenses and make budgets in 165 different currencies with most of the features you'd expect from any budgeting app.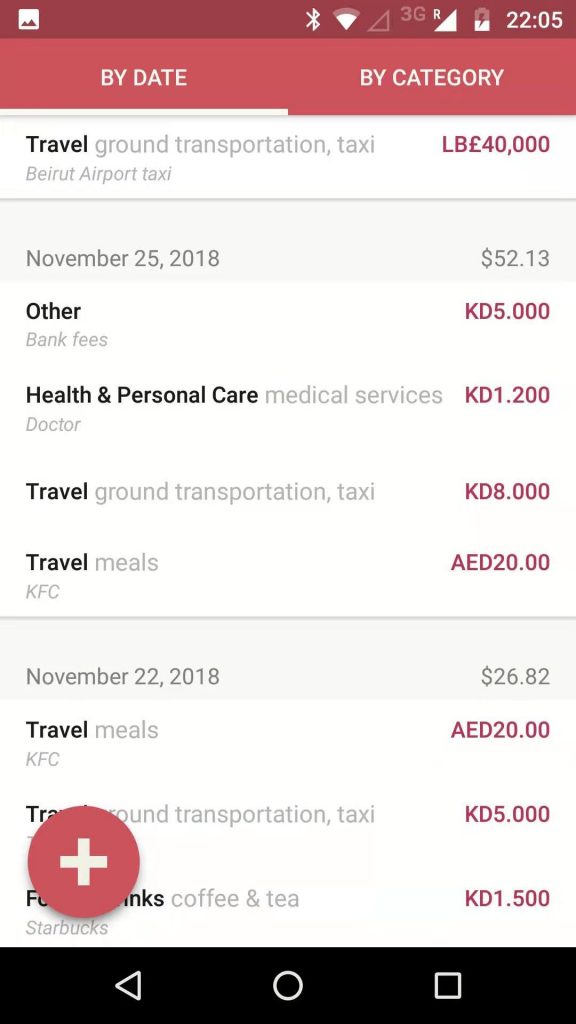 There are three different pricing levels. The free version limits you to 2 budgets, 2 accounts and exporting as a CSV only. There's a long list of additional features you get if you're willing to pay $1.67 per month for Toshl Pro or $3.33 per month for Toshl Medici.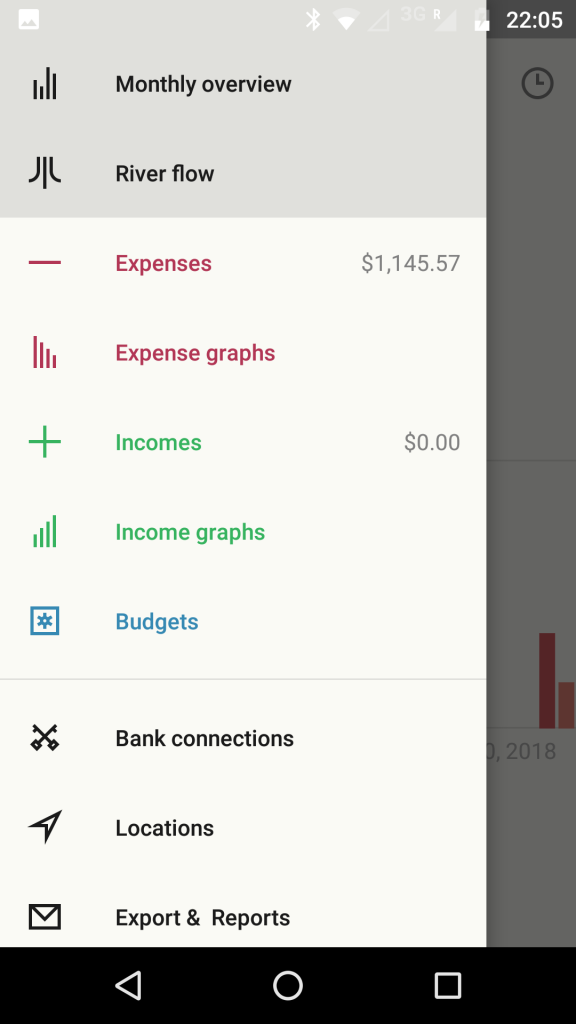 If you need something to keep track of travel expenses, Toshl Free will suffice. If you'd prefer a budget/tracking solution for your day to day life as well it might be worth it to spring for a paid version. I didn't, but hey, I'm cheap.
So there you have it. These nine apps will make planning and executing your upcoming trips a piece of non-stressful cake. You'll feel like a pro before you know it.
Have you used any of these travel apps? Have any questions? Let me know in the comment section below!
Pin for later!