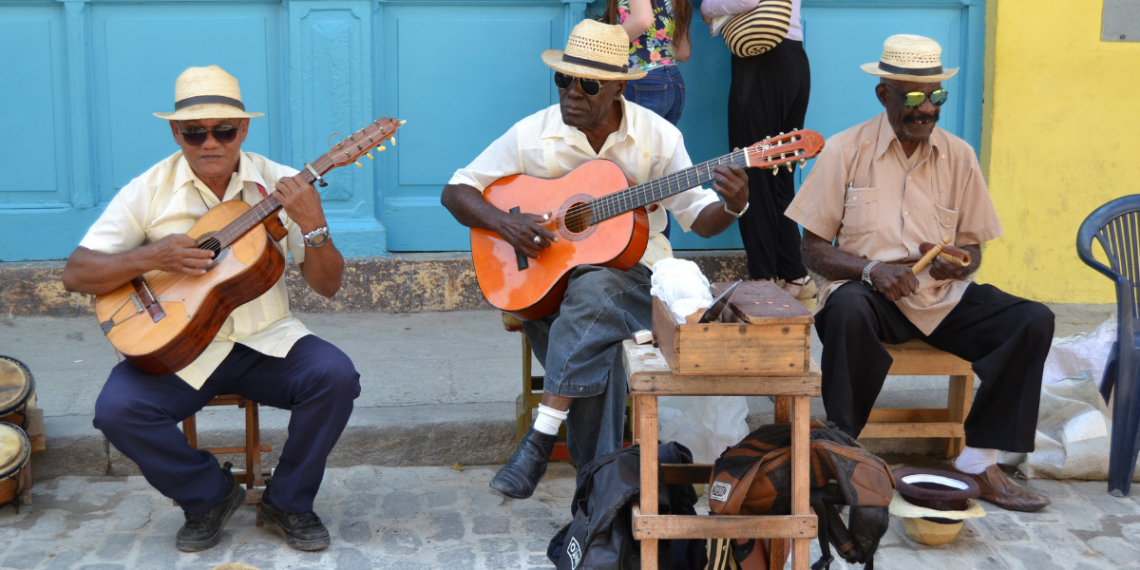 My Love Life, Donald Trump and Supporting the Cuban People
After the Obama administration made it easier to travel to Cuba directly from the US, scores of folks flocked to the island. Given my wanderlust, I'm sure you're not shocked that I'd been trying to get to Cuba for a while.
My initial trip, an educational tour back in 2014, was canceled due to some banking disagreement between the US and Cuban governments.
Fast-forward to last summer when my BFF fixed me up with a dude SHE matched with on OkCupid 😜. Since his "frequent travel" was a major part of his profile she thought he might be a better match for me.
A week or so after our first date – wings at Hooters in Atlanta – he invited me to join him on an upcoming trip to Cuba.
Does this seem like a crazy thing to do? Oh well, call me crazy then.
Travel to Cuba presented some interesting challenges. None of the apps I use regularly when I travel did me any good as I had no cell service. Wi-fi does exist, but access to it is limited. Something as simple as coordinating exactly where to meet at the airport took what seemed like a monumental effort. My "date", who was supposed to be a very experienced traveler 🙄, wasn't much help when it came to logistics like this.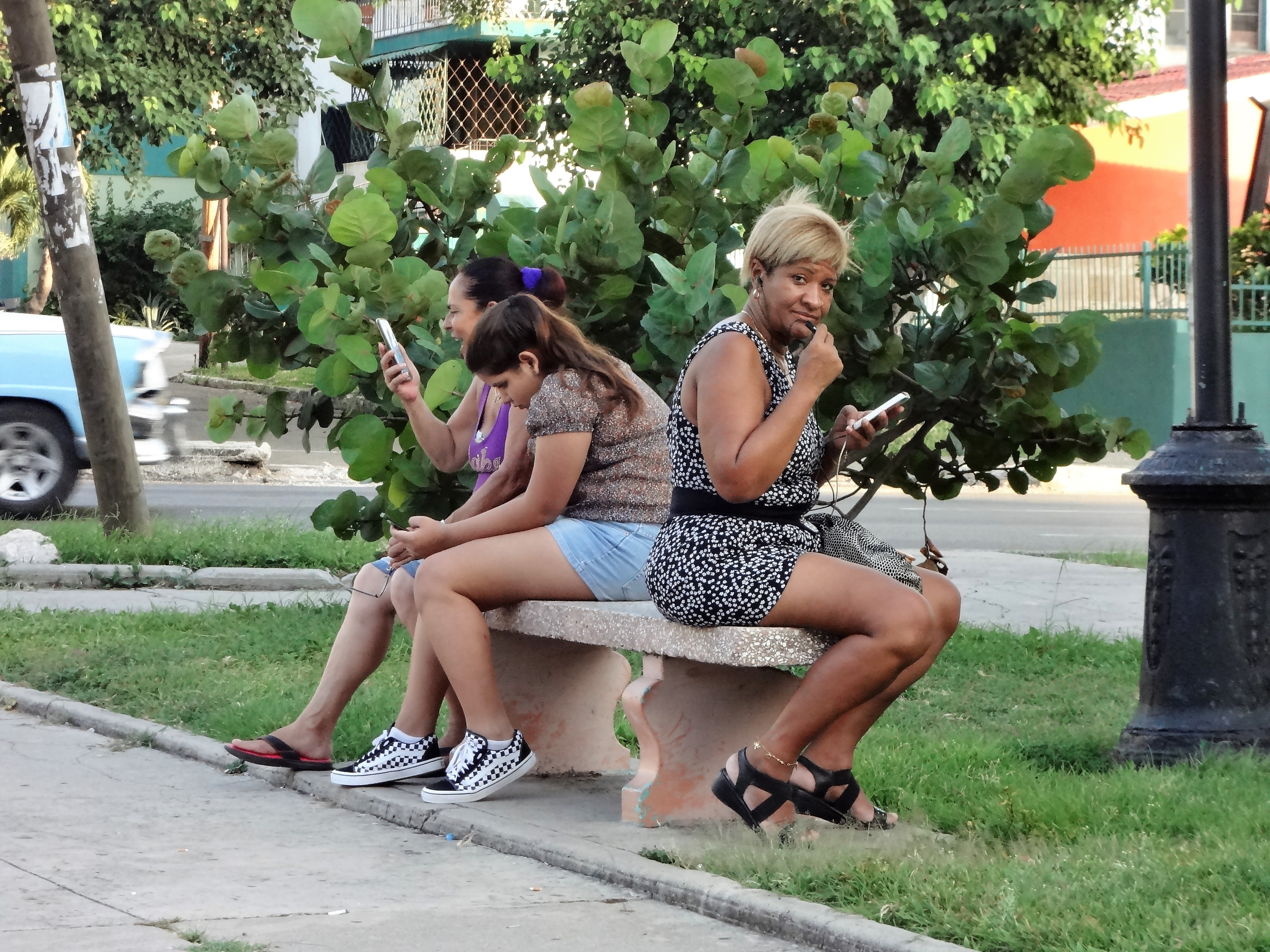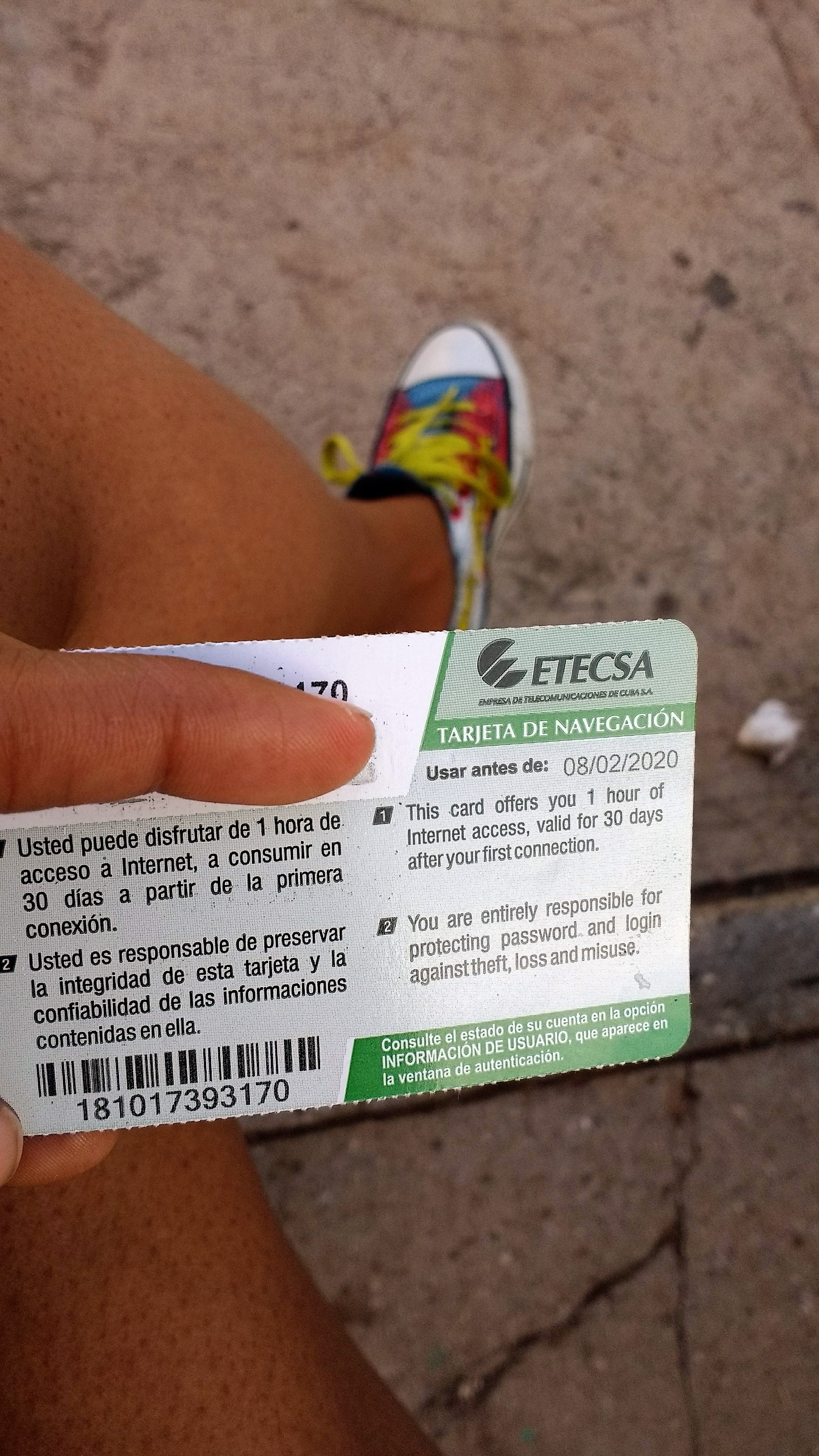 Living in Mexico City's mild climate had spoiled me. Despite growing up in Houston, I felt completely disrespected by Havana's heat and humidity. I spent the entire weekend dripping sweat – so not a great date look.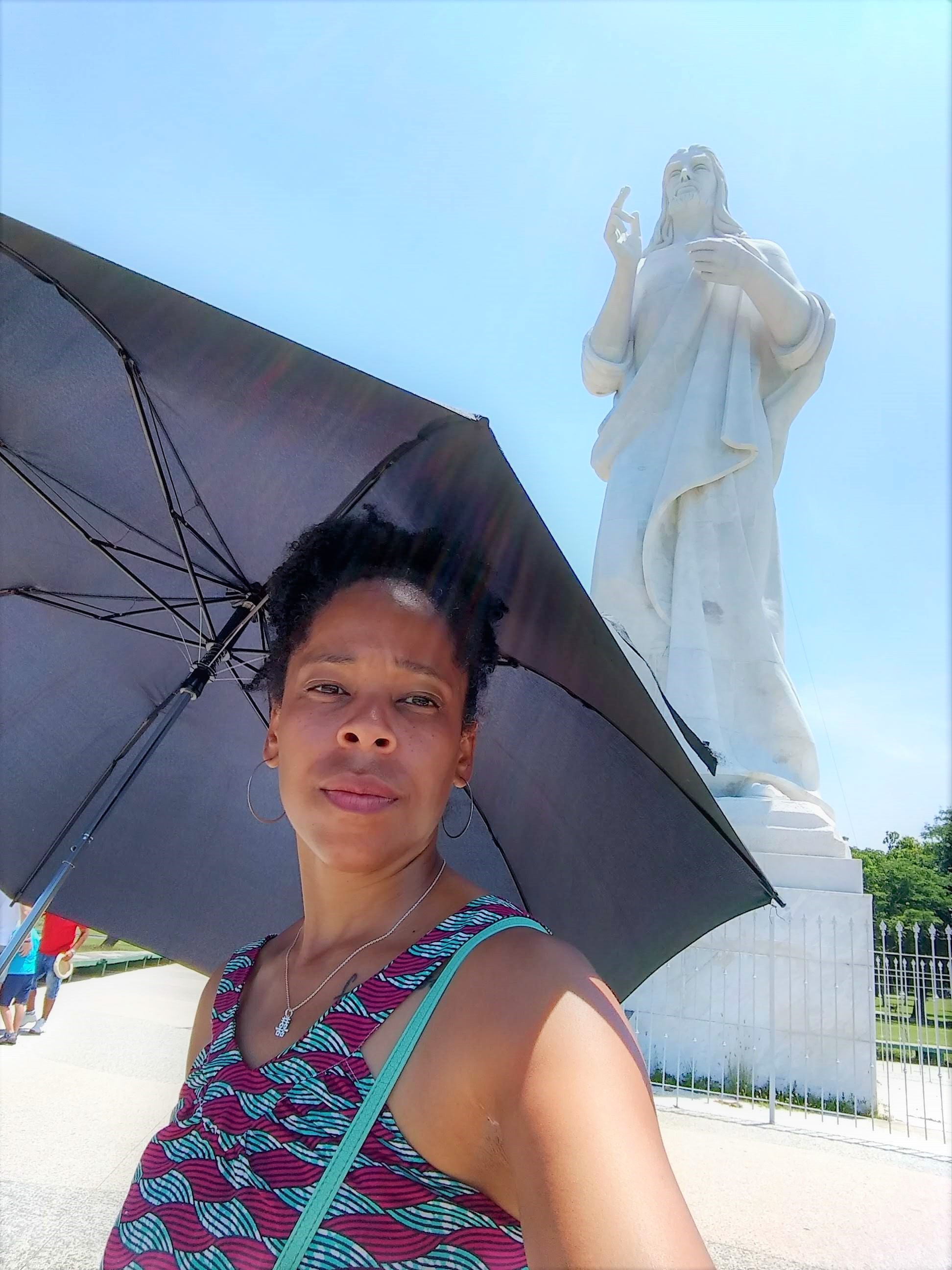 Since I was only in Cuba for the weekend, exploring Havana was all my time would allow. Free Walking Tour Havana was a good choice for getting to see the city's highlights. As the only English speakers, we got our own guide and didn't have to go with the larger group.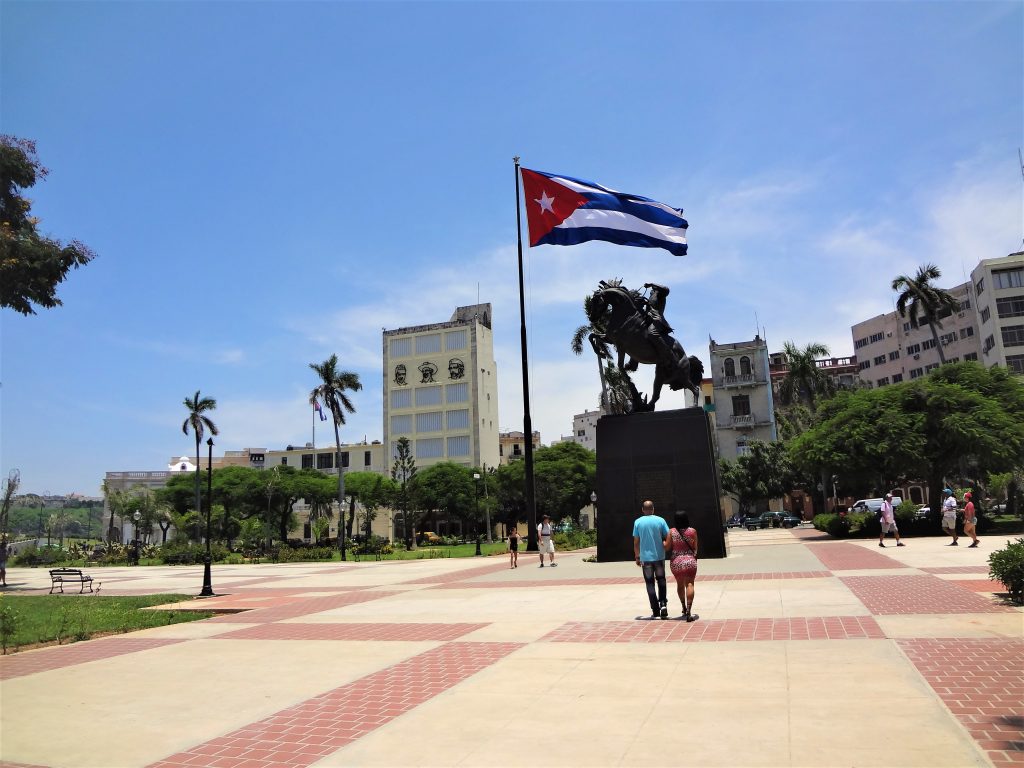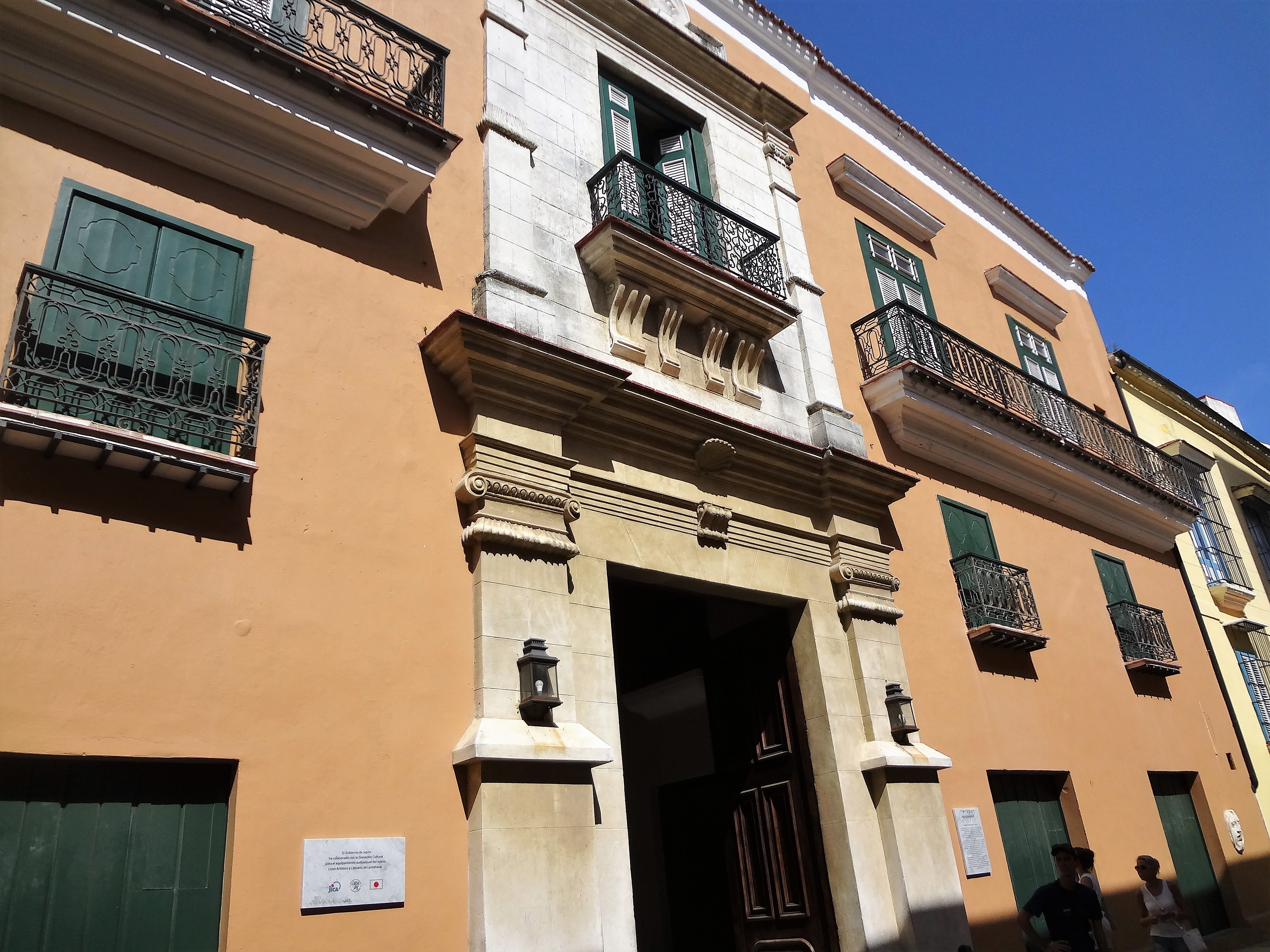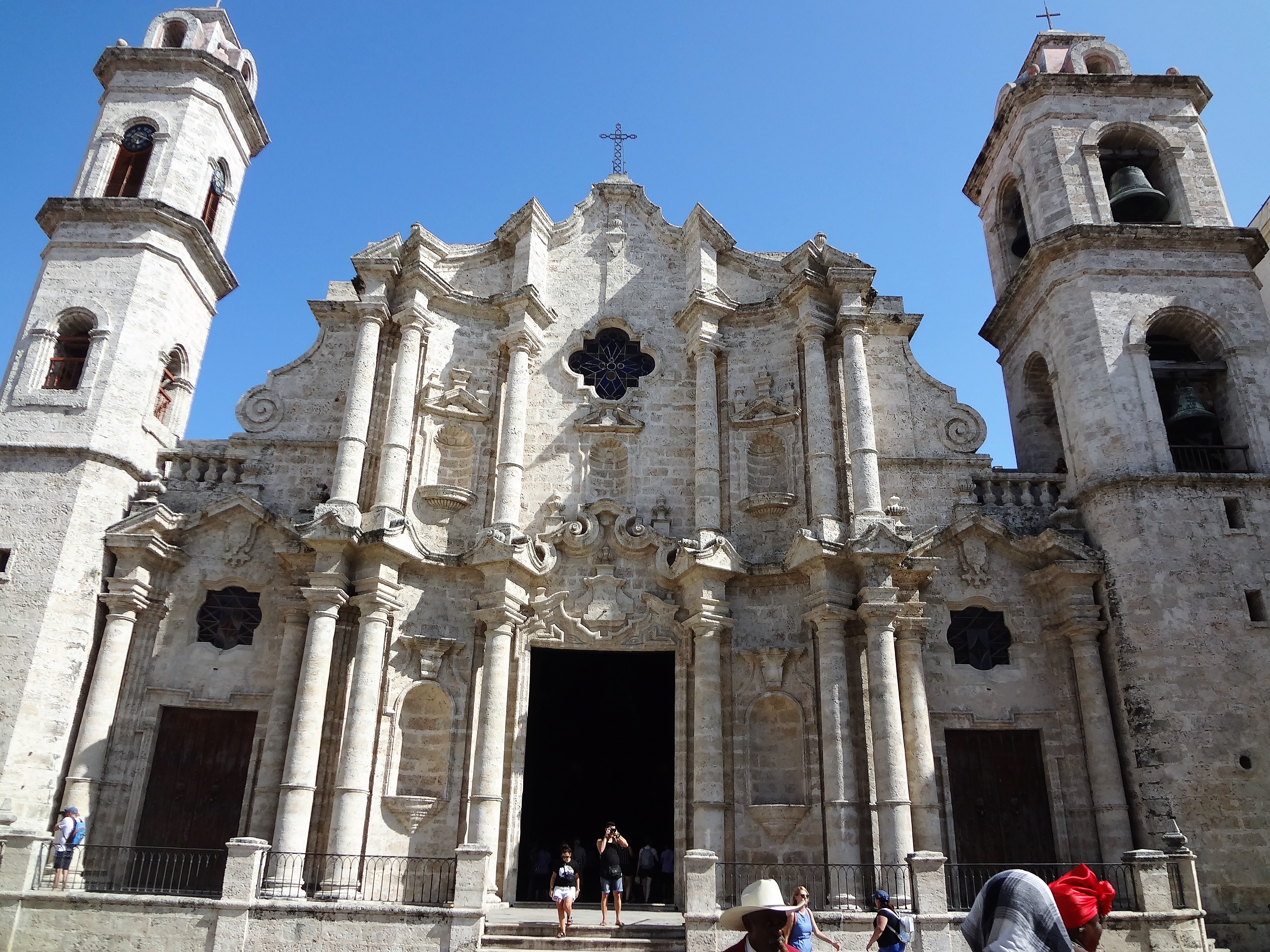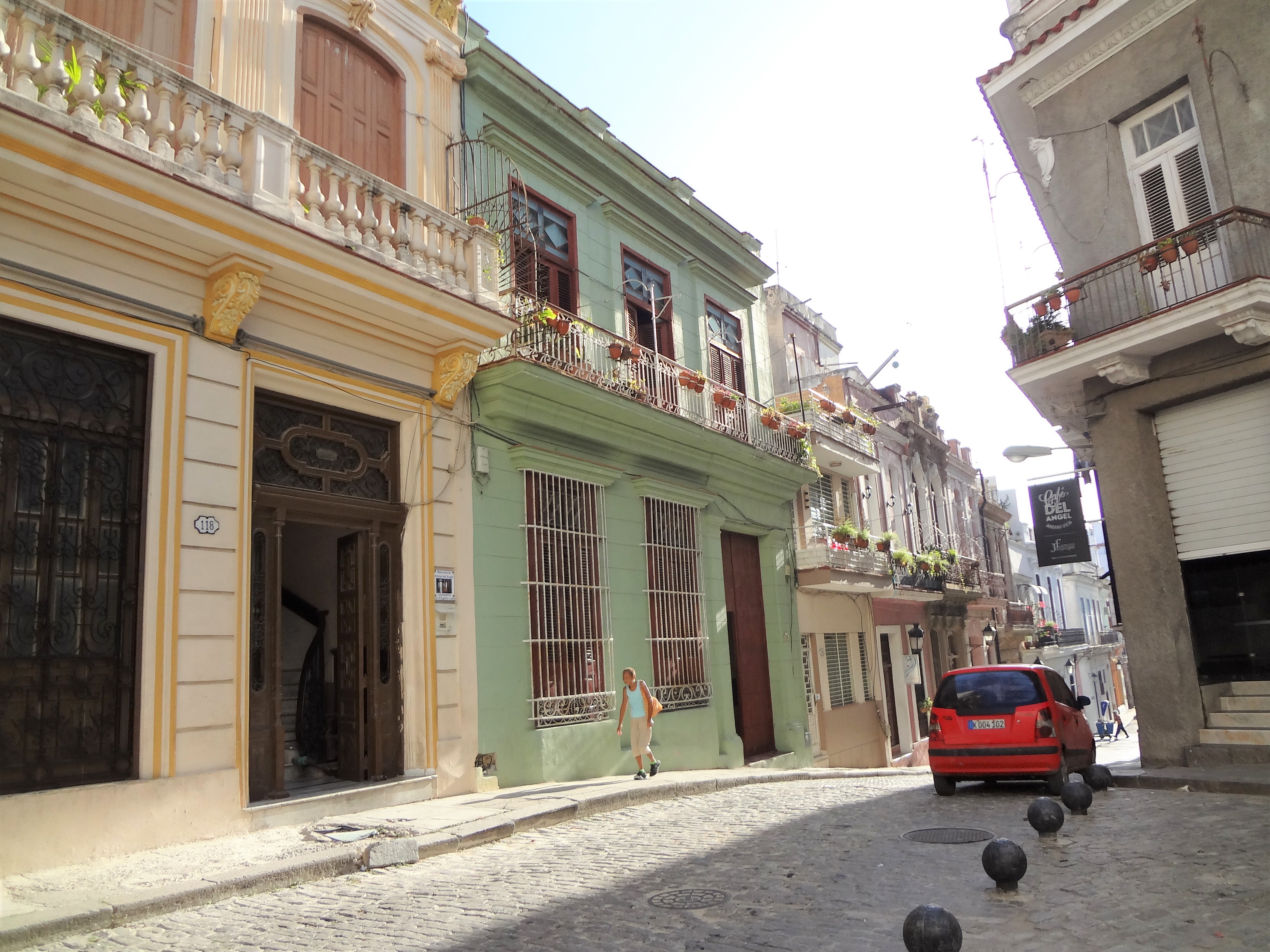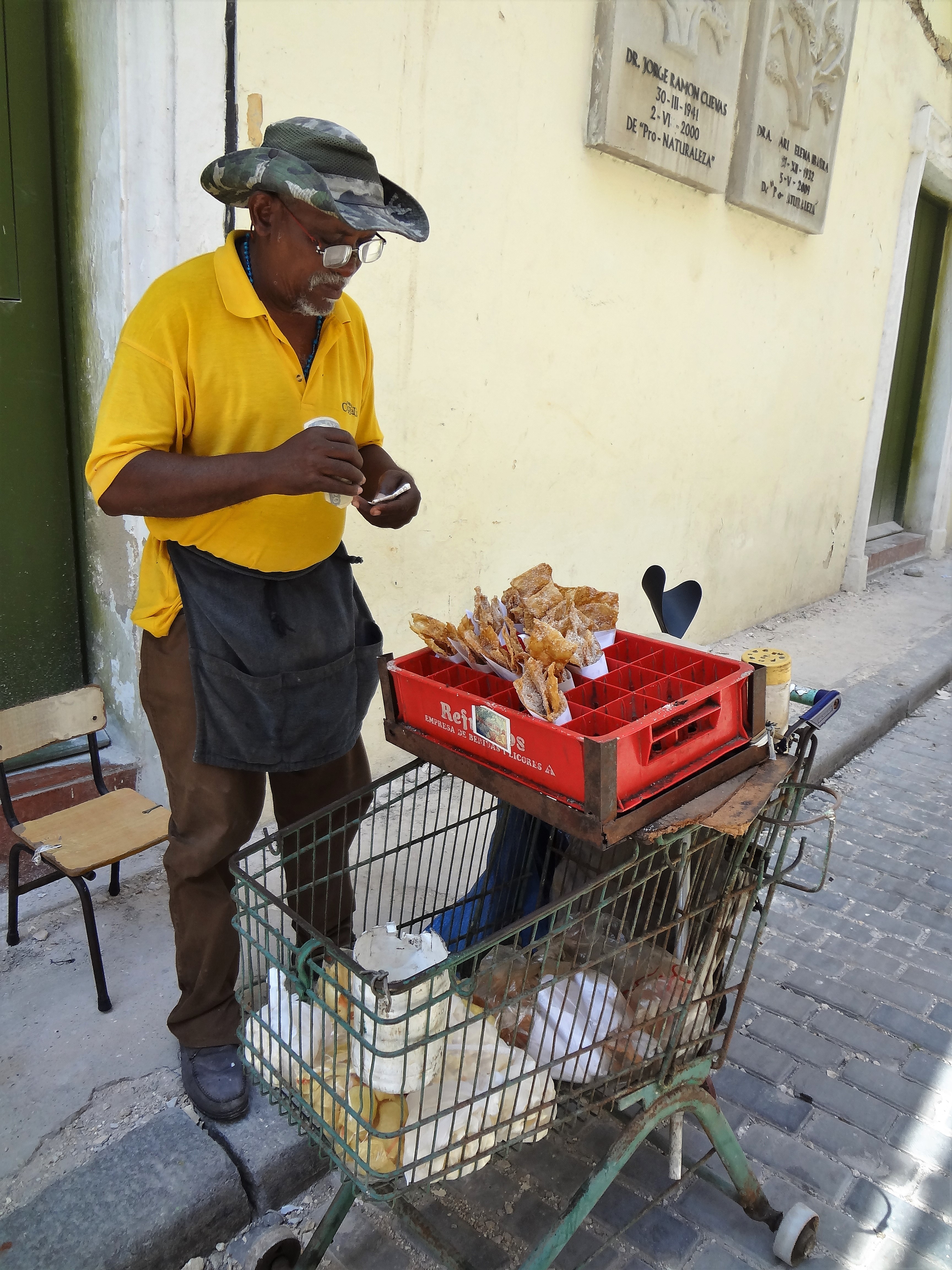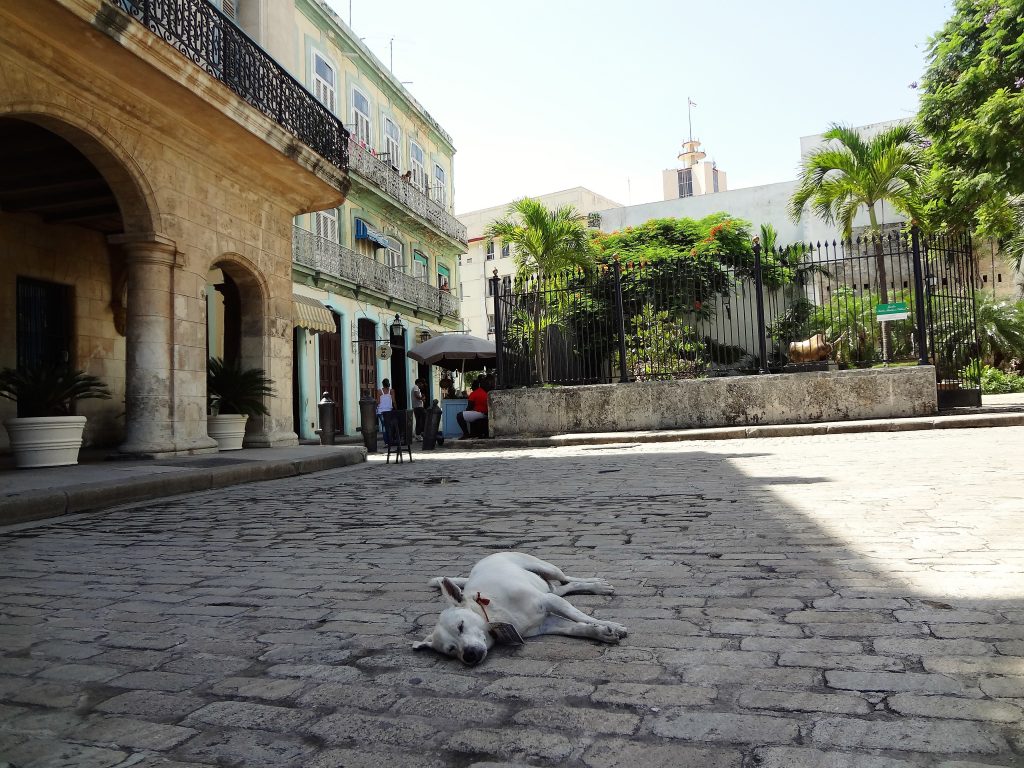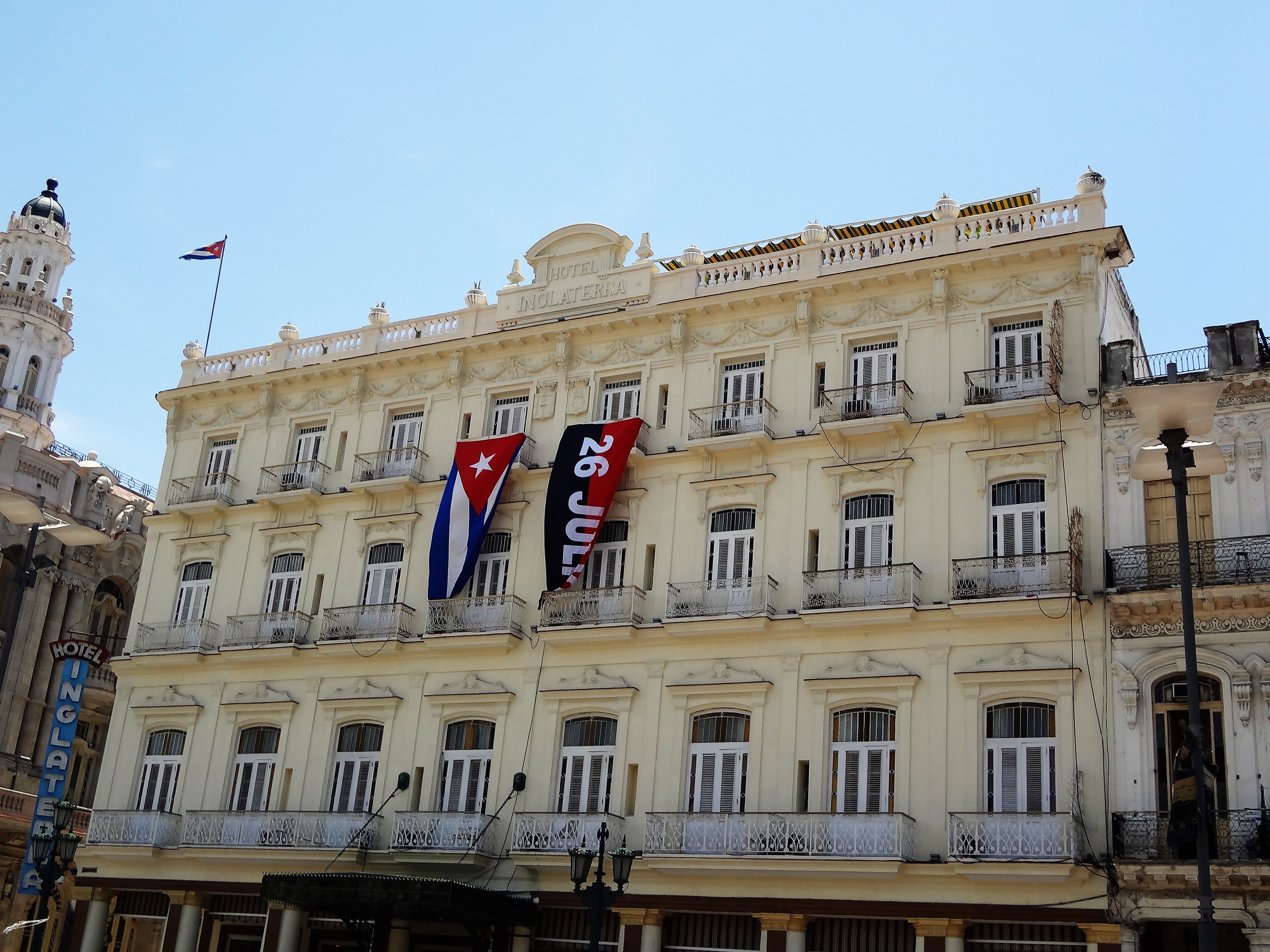 Our guide, Oscar, was excellent and made sure we got to see EVERYTHING – like things that probably weren't on the official tour such as the ration markets. I was trying to be covert with my camera, so please forgive the crappy pictures.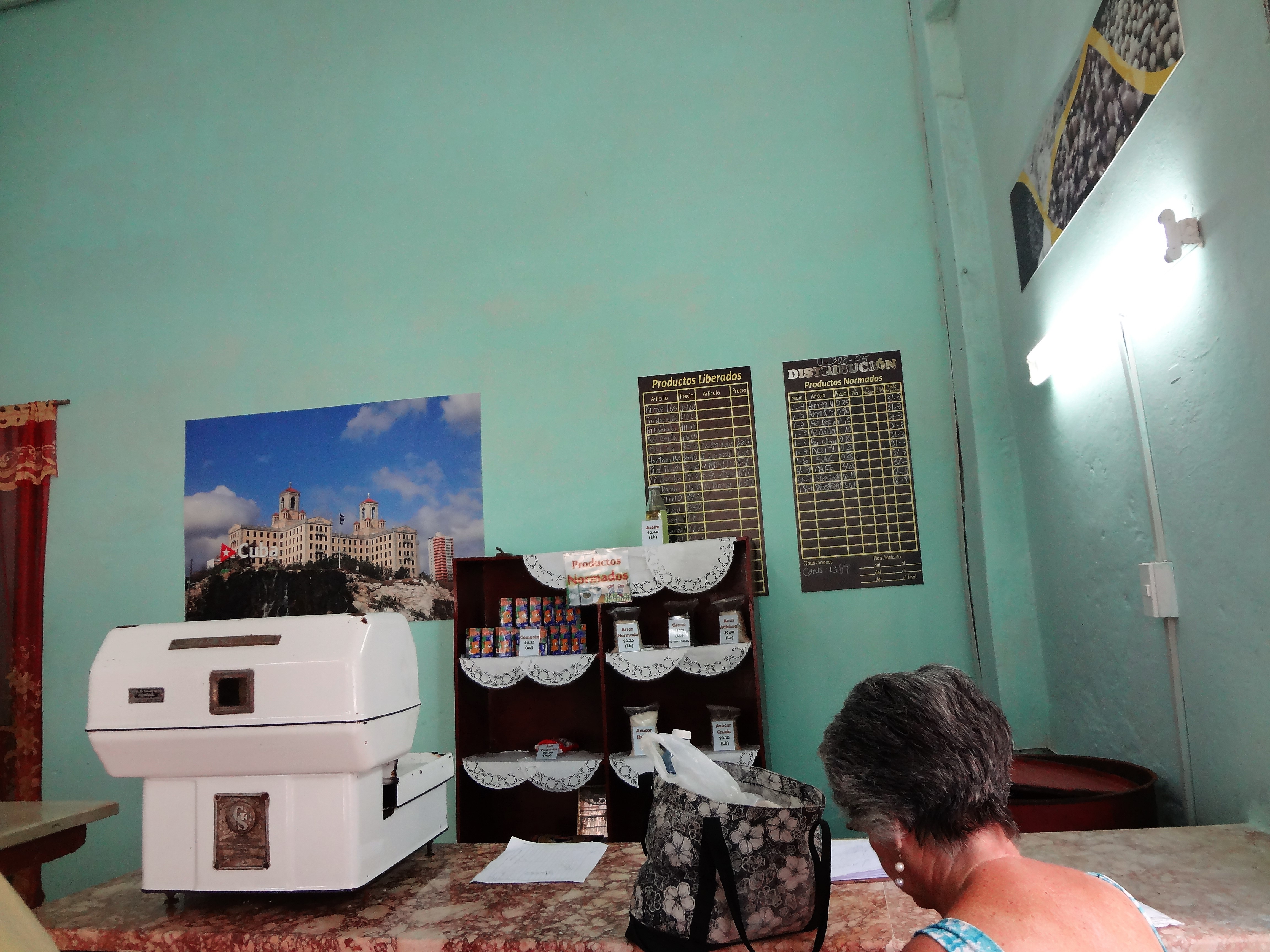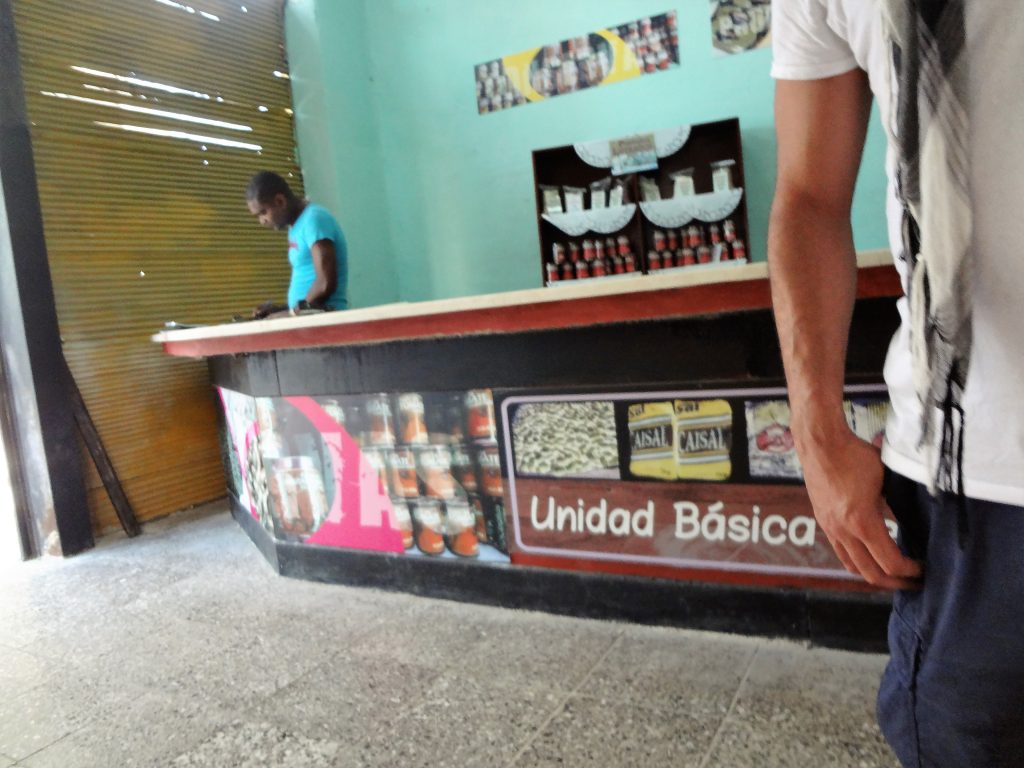 I was left with the feeling that much of what we see on social media isn't really telling the whole story.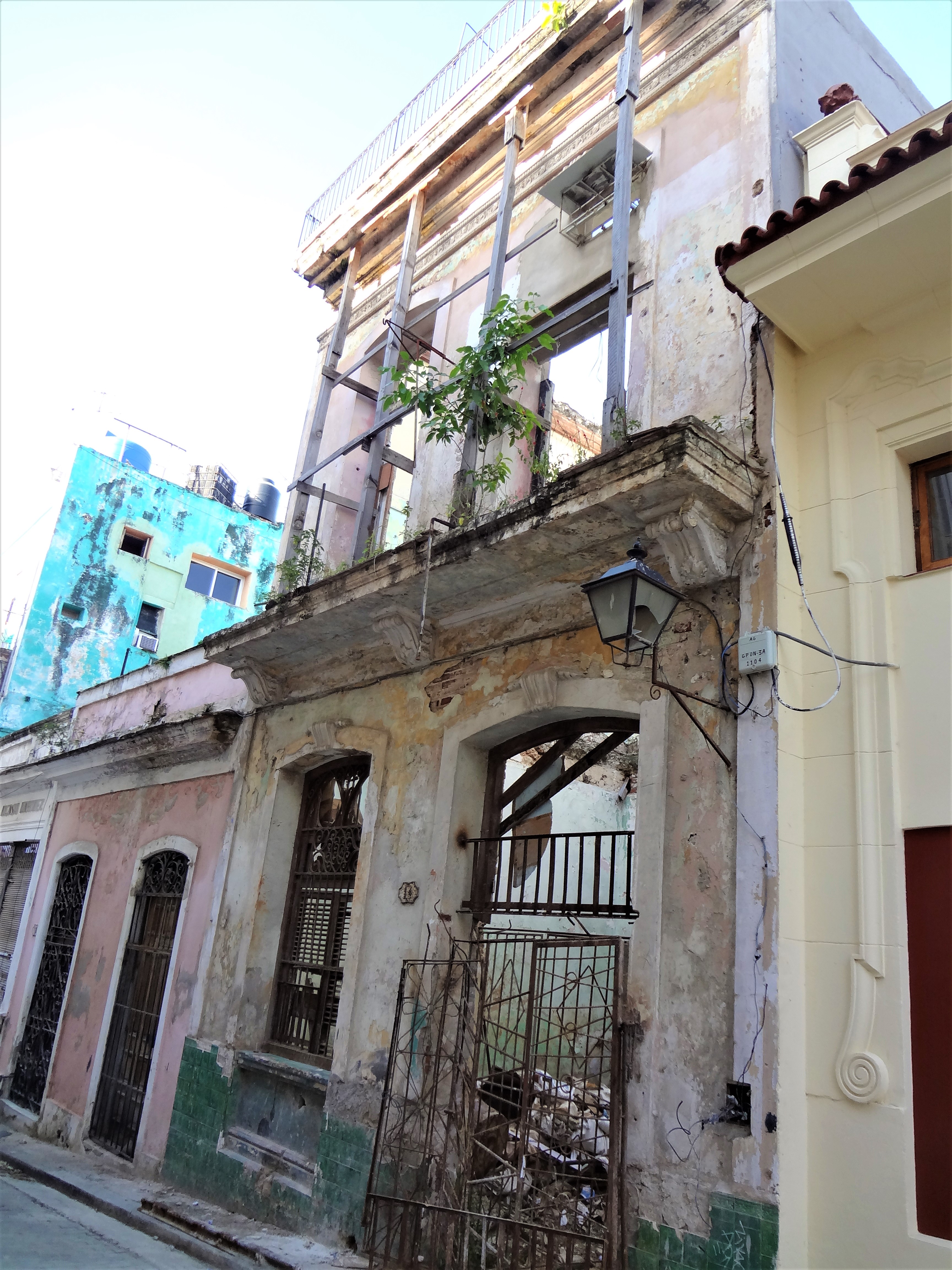 This is the "classic car" a friend of our Airbnb host transported us in (for a fee, of course) since taxis were hard to come by.
Also, notice the conditions of the buildings in the neighborhood – a nice area around the corner from the US embassy – people just don't have the disposable income to spend on exterior upkeep.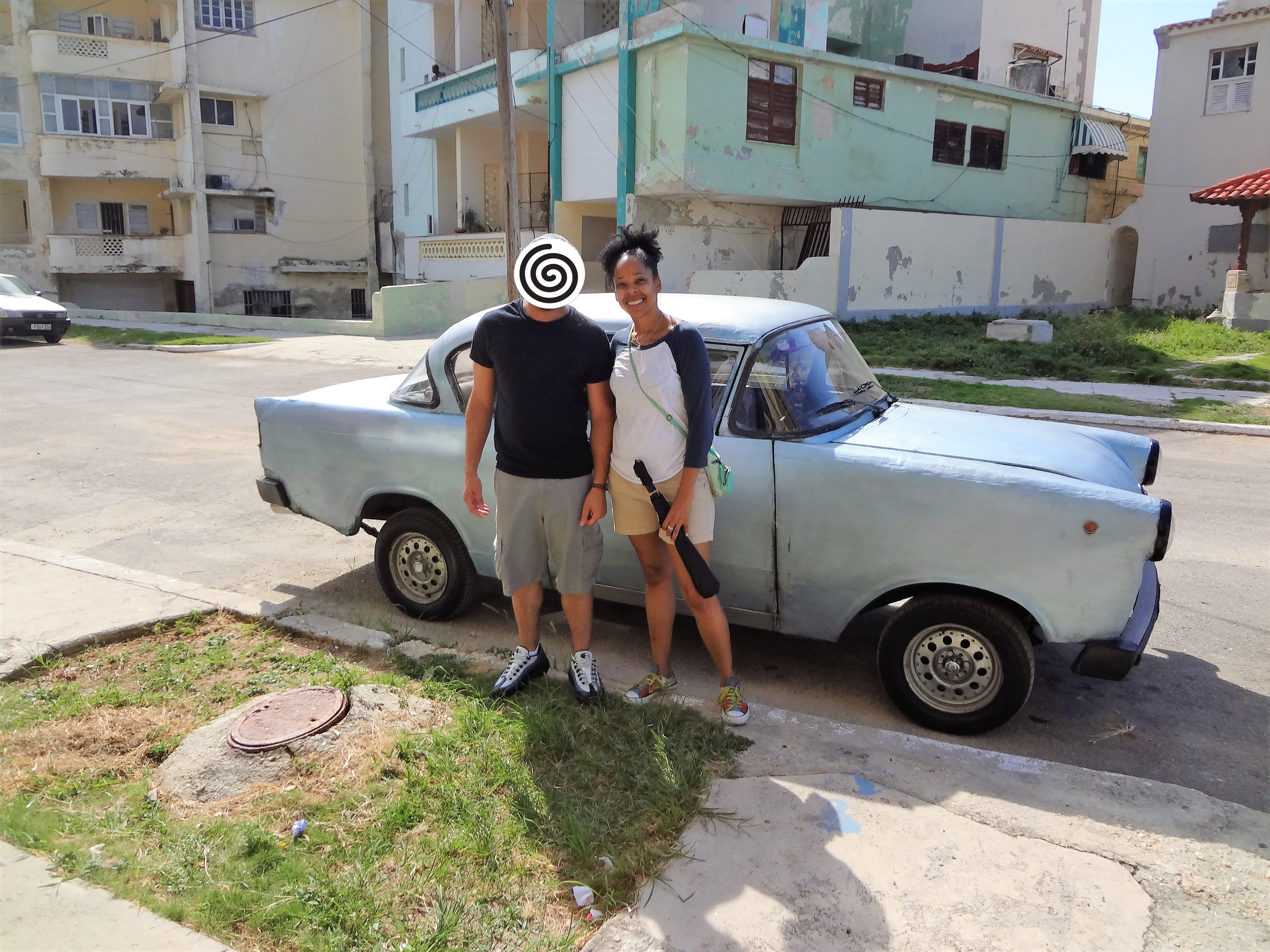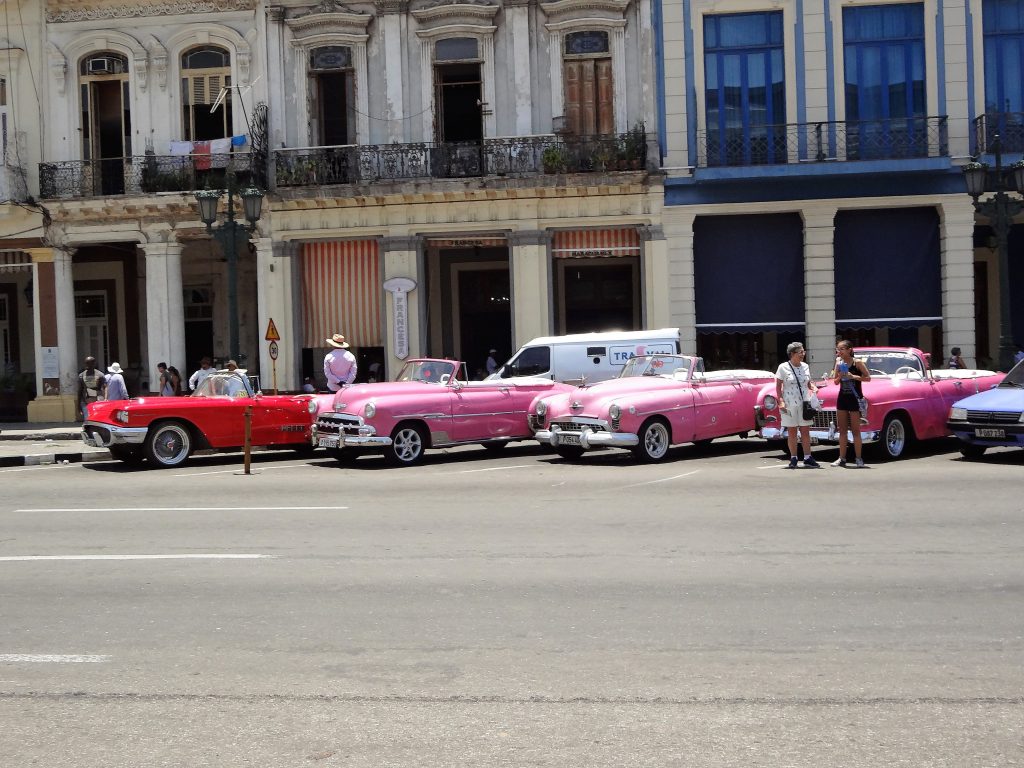 The Malecón, the seawall/promenade, was a lot of fun at night. Locals would hang out, dance, and just generally party. The best food I had all weekend was here.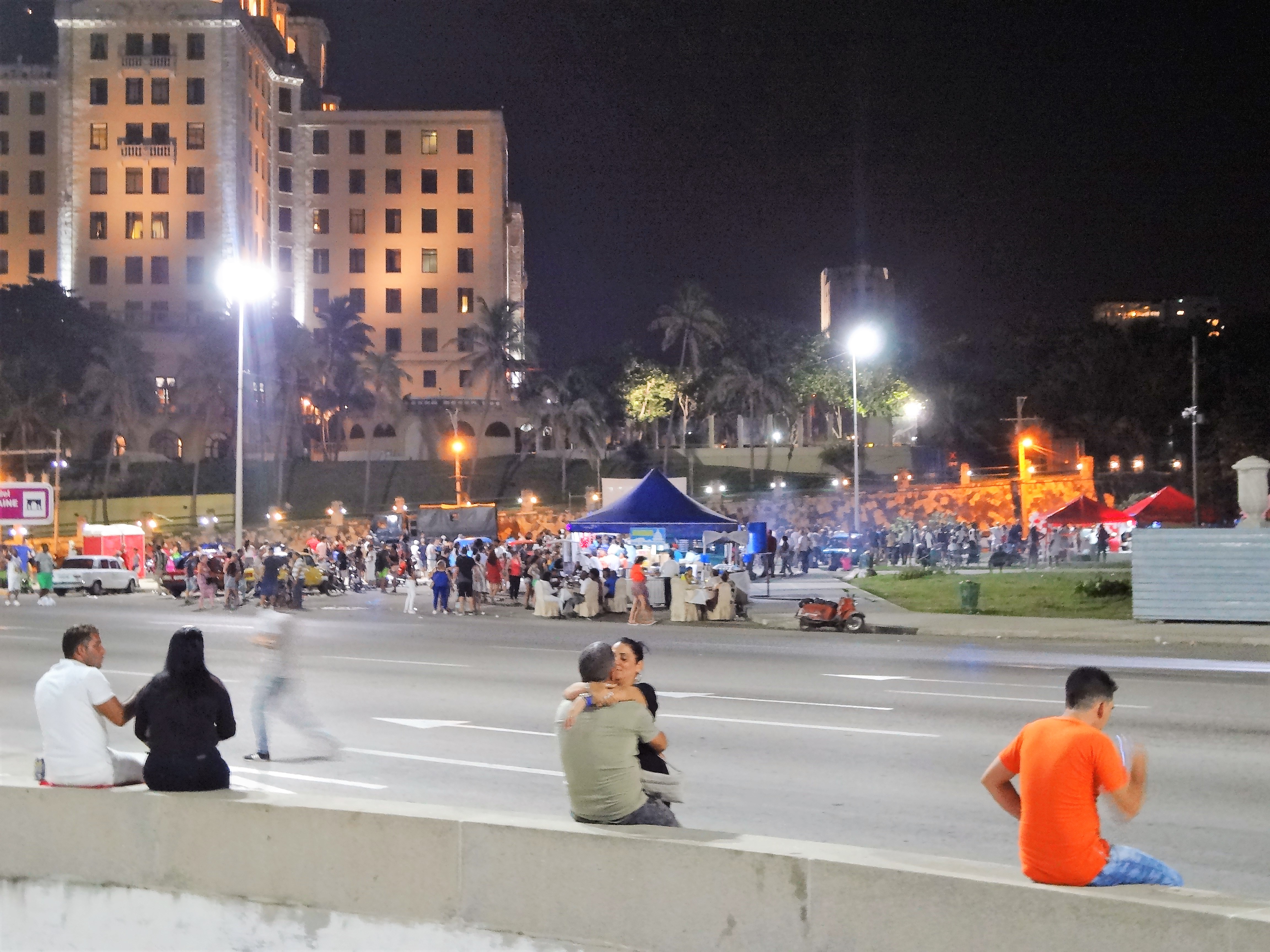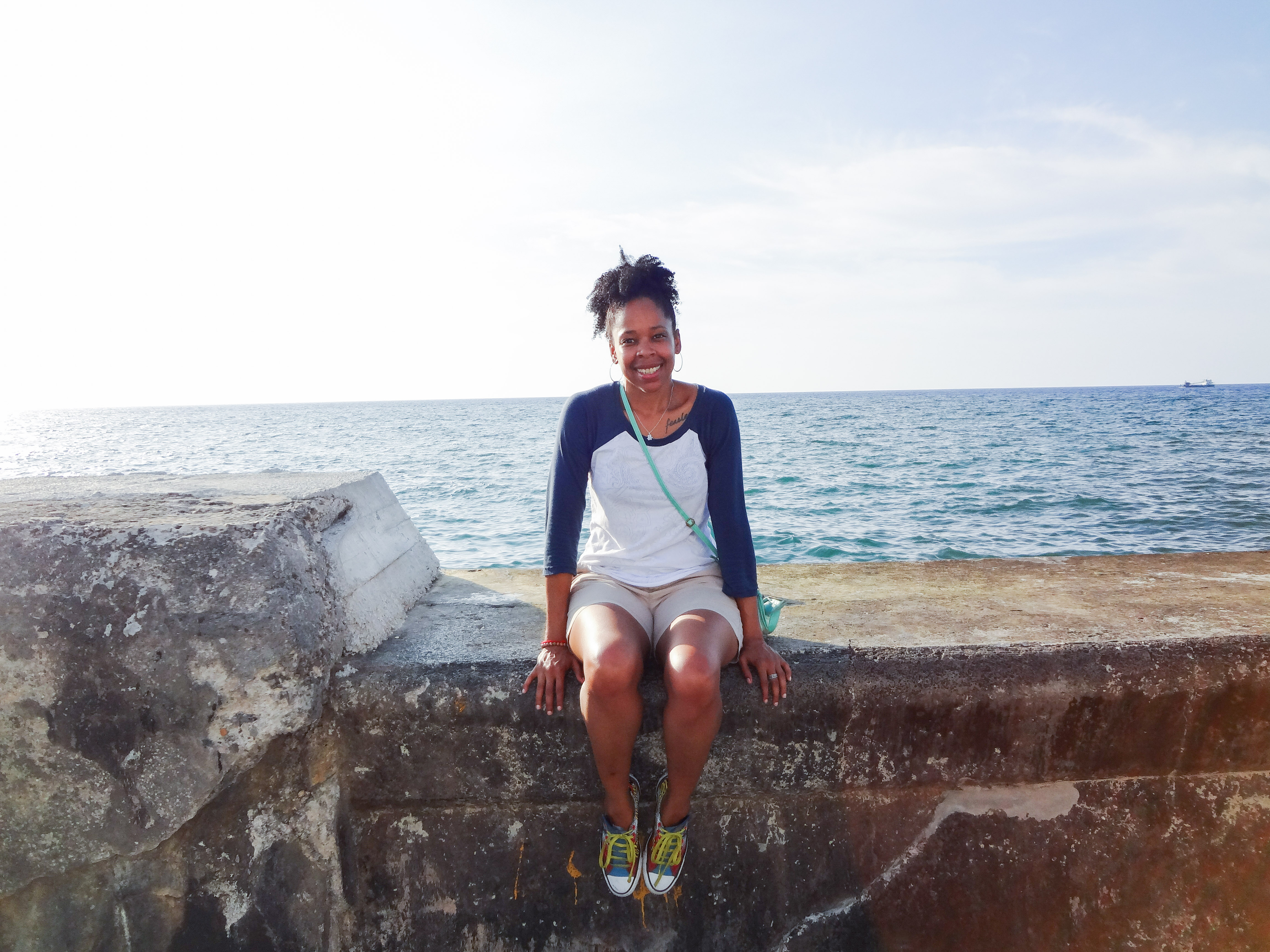 For those of you wondering whether or not love blossomed on this weekend in Havana, sadly I must inform you that it did not.
Despite inviting me, ole boy barely spoke to me the entire weekend. If I didn't start a conversation there wasn't one. This included the "romantic" seaside dinner that he insisted on.
Hands-down, this was the weirdest "date" of my life.
Nice story, but didn't Donald Trump ban travel to Cuba?!?
For some reason, mystery and confusion seem to persist when it comes to exactly how to visit Cuba legally for US citizens. One possible culprit is the current White House administration which has made multiple policy changes that have made travel more difficult but not impossible.
Myth #1 Donald Trump banned travel to Cuba.
In June 2019 the Trump administration removed two of the previously most popular ways people used to travel to Cuba. As of now, you can no longer travel to Cuba via cruise ship. They also removed the authorized travel category of educational activities/people to people travel as an option for commercial passengers. That's it. There are still 11 categories that US citizens can use to travel legally to Cuba.
Myth #2 The only legal way for US citizens to travel to Cuba is through Mexico or Canada.
Prior to the changes in policy toward Cuba during the Obama administration, there were no direct flights from the US to Cuba. This changed and even now, with the new Trump rules in place, you can still fly from the United States to Cuba with Southwest, JetBlue, American, Delta, Swift Air, United, and World Atlantic.
I did fly from Mexico City to Havana but that's because I was living in Mexico City at the time. As a US citizen, I still had to select one of the 12 authorized travel categories when I purchased my ticket.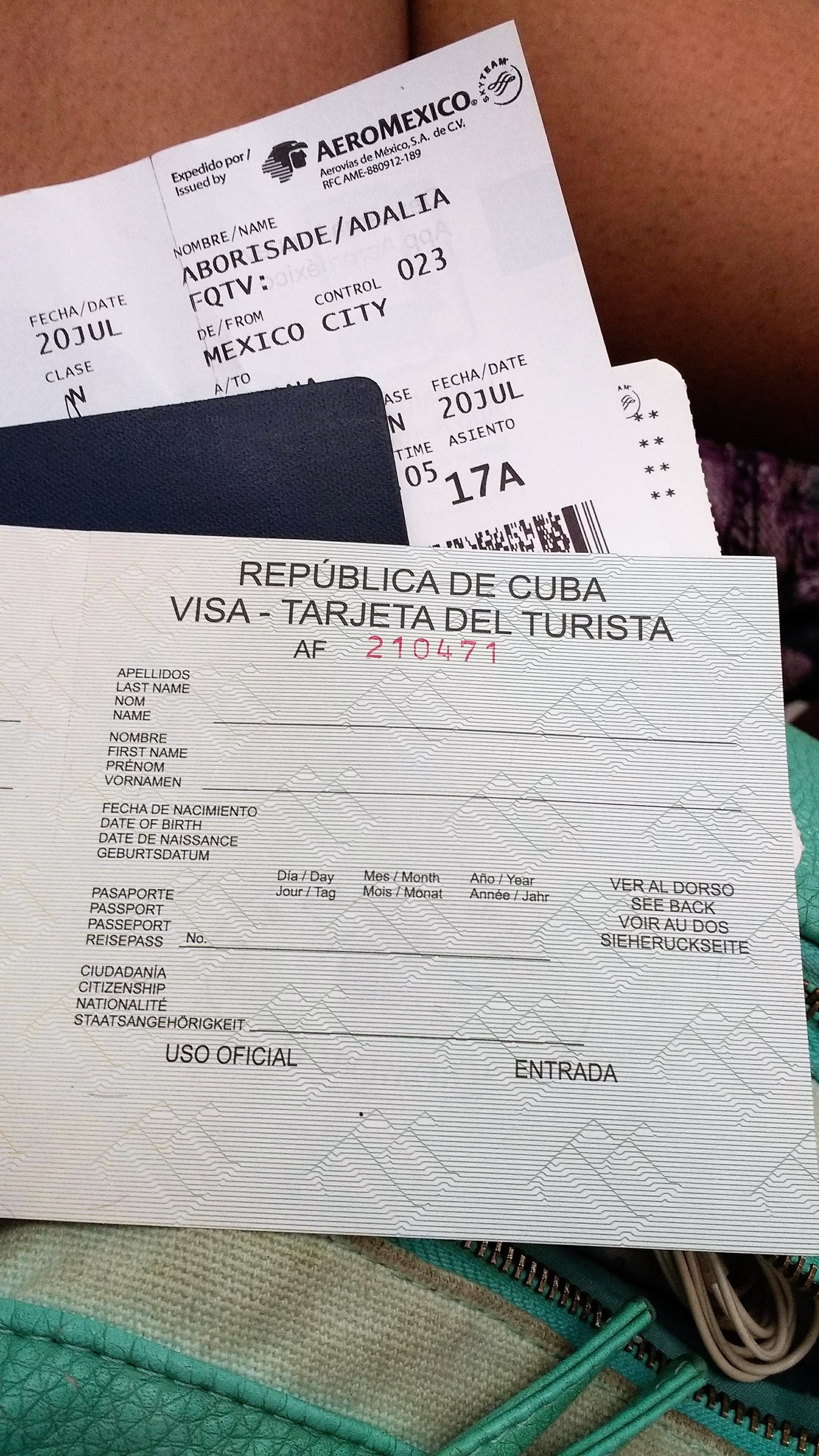 Myth #3 US citizens must travel to Cuba as part of a package tour because independent travel is not allowed.
If you and your girls want to turn up in La Habana you still can. If you'd prefer to explore the country solo, that's still possible as well. Most people will now simply choose supporting the Cuban people as their authorized travel category.
Myth #4 Cuba is a budget travel destination.
I did not find this to be true at all. I'm not saying things were super expensive but these were definitely not the prices I'd grown used to in Mexico or Thailand. I was particularly surprised by taxi fares. I couldn't get driven a few blocks for less than $5. Prices quickly went up from there. I was able to get from the airport to my Airbnb for $25 but it was a fight to reach an agreement on that price.
Myth #5 You must exchange your dollars for euros before exchanging them for Cuban currency (CUC).
People make this suggestion because you will be penalized 10% when exchanging USD to CUC. All currency exchanges incur a 3% exchange fee. This means that 100 USD will convert to 87 CUC after the fee and penalty.
In order to avoid the penalty, many travelers will convert USD to EUR before their trip, then exchange the euros to CUC. But you can also choose to convert to CAD or MXN for the same reason. There's nothing special about euros unless you're planning a European vacation soon.
And no, your US bankcard will not work in Cuba. Neither will your credit cards.
Current US Policy (as of 8/2019)
If you are so inclined you can read the official FAQ from the U.S. Department of the Treasury Office of Foreign Assets Control here or its fact sheet on Cuba here. Otherwise, my summary is below.
Technically, you cannot travel to Cuba for tourism. Don't freak out. This isn't new. Tourism is not one of the 12 authorized travel categories, it never was. The authorized travel categories for US citizen travel to Cuba are:
Family Visits
Journalistic Activity
Professional Research and Meetings
Educational Activities*
Religious Activities
Public Performances, Clinics, Workshops, Exhibitions, Athletic and Other Competitions
Support for the Cuban People
Humanitarian Projects
Activities of Private Foundations, or Research or Educational Institutes
Official Business of the U.s. Government, Foreign Governments, and Certain Intergovernmental Organizations
Exportation, Importation, or Transmission of Information
Authorized Export Transactions
* can include educational exchanges, including study abroad programs, sponsored by Cuban or U.S. secondary schools involving secondary school students' participation in a formal program
In addition to travel needing to fit into one of the categories listed above, you must also avoid patronizing businesses owned by the Cuban military or government. This can be difficult since the military basically controls the tourism industry on the island.
Here is the blacklist. Do not stay at any property on this list. Don't stay at any hotel or resort owned by the companies on this list.
The easiest way to comply with this requirement is to stick with casas particulares and Airbnbs which are run by private individuals as a way to earn extra income. If you need a discount on your first Airbnb booking, click here.
Avoiding government-owned restaurants is a much trickier proposition since you don't usually plan out where you will eat prior to your trip. One instinct might be to simply eat exclusively from street vendors but supplying proof to the US Department of Treasury (if and when you're audited) might be an issue.
My advice would be to take pictures of where you eat, save any receipts you're given. Paladares are privately-run restaurants. Eating at such establishments should be fine. Asking your Airbnb host for suggestions is another way to avoid eating places you shouldn't.
You are required to keep an itinerary of what you do and where you spend your money while in Cuba. You are supposed to keep it for 5 years in case you are audited – which almost never happens.
If you'd want to stay in compliance with US policy but would rather someone else do the planning, another option is to have a Cuban local put together your travel plans.
Viahero offers just such a service. I've not used them but I know that most casa particular hosts are willing to do the same thing – probably for less money. Using your host would have the additional benefit of knowing that the money is going directly into the pockets of locals.
How to Support the Cuban People
eat exclusively at paladares
stay at casas particulares
eat breakfast with your host and ask about Cuban life
shop at privately owned stores known as cuentapropistas and independent markets
supporting Cuban artists and craftspeople by going to their shows, exhibits, etc.
spend your time with Cubans
take classes or lessons
support musicians at live shows
Whatever you do, just stay away from businesses owned by the Cuban government. If you're in doubt, ask the employees. They will tell you.
Before You Travel to Cuba
It's important to understand just how Cuba's current political/economic situation evolved. Given that I'm a historian and geographer by profession I figured that I knew enough about this – I was wrong.
If you're going to visit Cuba and support her people you need to know the history. I've put together a few of my favorite resources for you below.
If you want the WHOLE story – The Cuba Libre Story
There are 8 parts to this documentary, each one with a runtime of about 50 minutes.
1. Breaking Chains
2. War and Sugar
3. Gangster's Paradise
4. A Ragtag Revolution
5. Making Heroes
6. Of Soviets and Saviors
7. Secrets and Sacrifices
8. Moments of Transition
Need the Cliff Notes version? – The U.S. and Cuba's Complicated History Explained
Why Cuban cab drivers earn more than doctors
Questions? Thoughts? Let me know in the comment section.
Pin it for later!