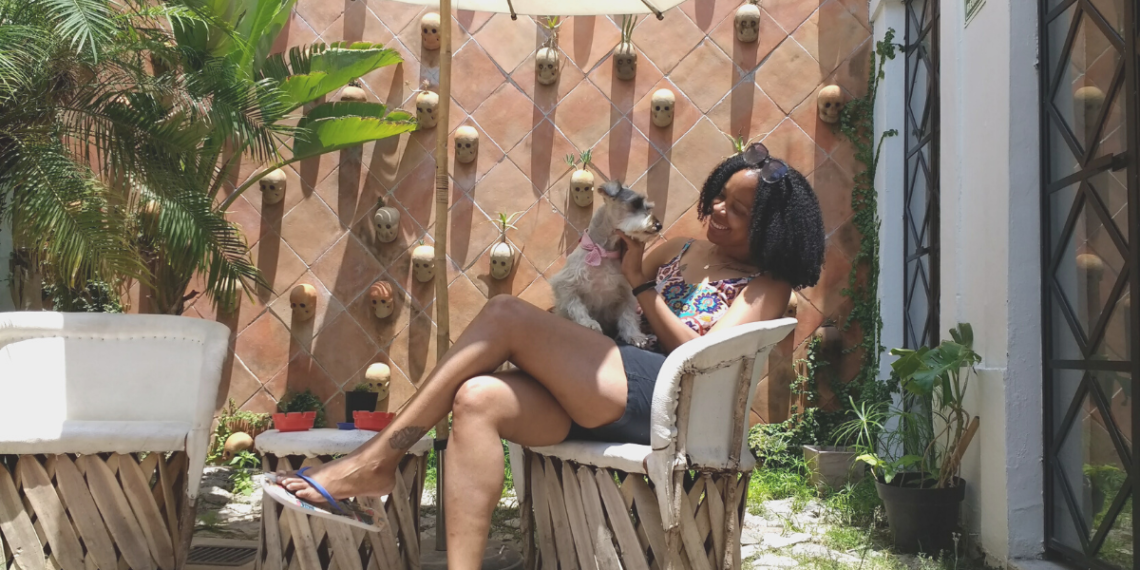 What You Need to Know About International Pet Travel
International travel with a pet can be a complex process depending on where you're going. I've taken my dog, Mia, to three different countries so far and while the basic process is the same, the depth and complexity have varied quite a bit. My hope is to arm you with enough information so that you know where to start and the right questions to ask.
Please note that the information below is about traveling with a pet, not a service or emotional support animal.
Should your pet travel?
You love your pet. No one is questioning that, but you need to be realistic about whether or not taking them along on an international adventure is the best option.
If your animal doesn't do well with a simple trip to the get the mail or the vet's office, you'd do better leaving them at home. International travel is stressful even under the best of circumstances.
For older pets, those in fragile health or those with anxiety issues, taking them abroad could be harmful. It's not fair to subject an animal to that if they've already got issues.
Destination Country Entry Requirements
Does your destination country consider your pet to be a pet? While you may feel that your sugar glider or hedgehog is a pet, your destination country may not. Many countries limit the definition of "pet" to more traditional animals like dogs, cats, and birds.
In my experience, it can be difficult to find a country's pet importation policies that are up-to-date and in English. Some countries just don't have the online infrastructure to make this information easily available.
So, where should you look? The USDA-APHIS website is a good place to start. This US Department of Agriculture agency has collected animal importation and travel policies for most countries.
While APHIS is a great place to start your research, it is imperative that you verify the rules and specific regulations with the appropriate agency in your destination country.
The next place to check would be the country's embassy or consulate website. Many embassies have English-speaking staff, so you might try giving them a call. If that's unsuccessful, try a Google search for "import dog COUNTRY NAME" or something similar.
You'll definitely want to find out whether or not the country requires a quarantine period. If you have a dog, be sure to check whether or not your specific breed is banned.
Nearly every country will require an international health certificate for your animal. This checklist from USDA-APHIS will help you navigate the often tricky process of obtaining the certificate. Expect to pay $80-150.
Airline Requirements
It is important to remember that every airline has its own regulations that are subject to change without notice. Make no assumptions. Contact the airline directly.
Don't be surprised if what the airline's website says is different than what you're told when you call, which may also differ from what the counter agent says at the airport.
Sounds like a nightmare doesn't it? It can be. It's always a good idea to keep a record of the name of the person(s) you speak to as well as the date and time of the conversation.
In general, most airlines have the following requirements:
Health certificate
Proof of rabies
A fee of $125-200 one way in the cabin, cargo prices may be based on weight
20-pound weight limit (kennel and animal) to fly under the seat inside of the cabin
Limited space available for animals in the cabin (so make reservations ASAP)
Minimum age requirements for pets (8 weeks+ but varies)
Shipping an animal in cargo has some additional requirements with each airline, of course, being different. But in general, Brachycephalic (snub-nosed) dogs and cats (purebred and mixes) are not allowed to fly in cargo.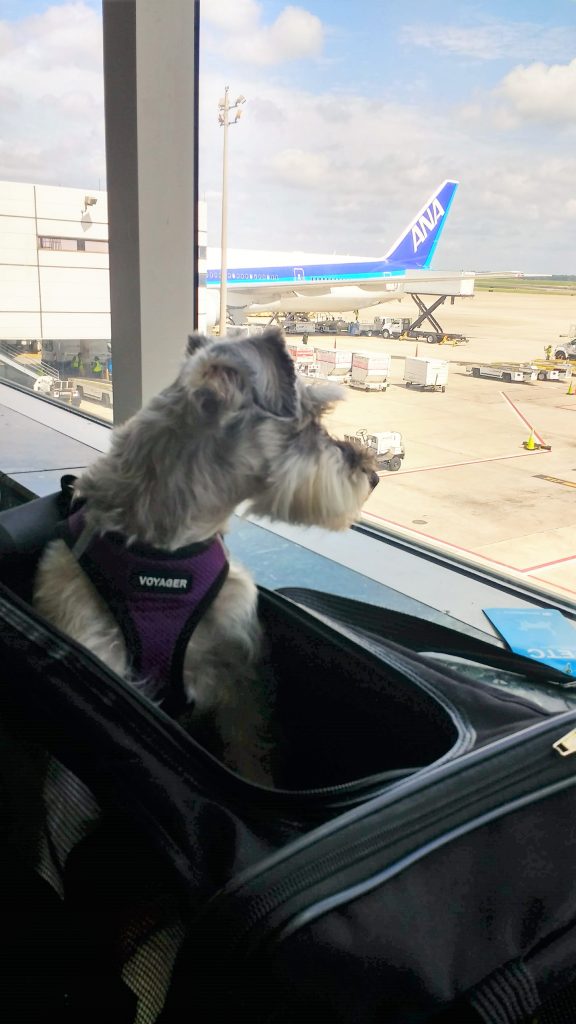 Other logistical issues that you may need to consider
If your animal flies in cargo, they may arrive on a different flight than you do.
It is common for airlines to restrict which cities can be used for connecting flights for pets shipped in cargo.
Some airlines limit the amount of travel time for pets so you may want to consider breaking the trip up over several days.
If you need to connect to a foreign airline, be sure to verify that animals are allowed in the cabin. For example, your flight from the US may be on Delta but when you land in Beijing you connect on a Chinese airline. Because Chinese airlines do not allow pets in the cabin, you'll need to figure out alternate transportation to get to your final destination.
Most airports outside of the US do not have pet relief areas airside – if they have them at all.
Other Transportation Options
If you'd like someone else to handle the entire pet importation process – from paperwork to flights to delivery – you might want to hire a pet shipping company. These companies can take care of every facet of the move.
Some companies specialize in specific breeds while others focus on specific countries/regions. You can find a reputable pet shipper on the International Pet and Animal Transportation Association website.
Requirments to Exit the Country
While the US does not have any exit requirements for pets traveling overseas, many other countries do. This could be as simple as obtaining a health certificate or something much more complicated.
When you return home or move on to the next country you will need to ensure that you meet the country's exit requirements or you will not be allowed to leave with your pet.
Pet-friendly Accommodations
Airbnb has been my number one choice for accommodations when traveling with my dog. I always start my search using the "pets allowed" filter and proceed from there.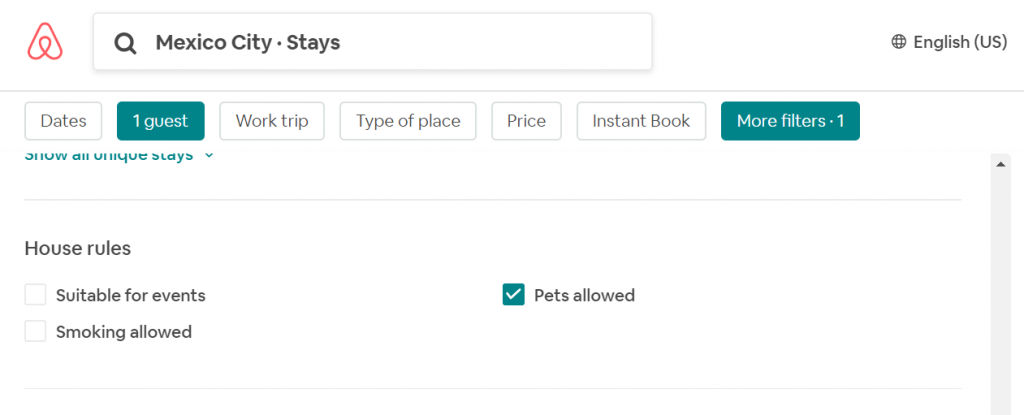 When Airbnb wasn't an option we've stayed at boutique hotels. There are some larger chain hotels that allow pets but you can expect to pay a deposit or be charged a non-refundable fee.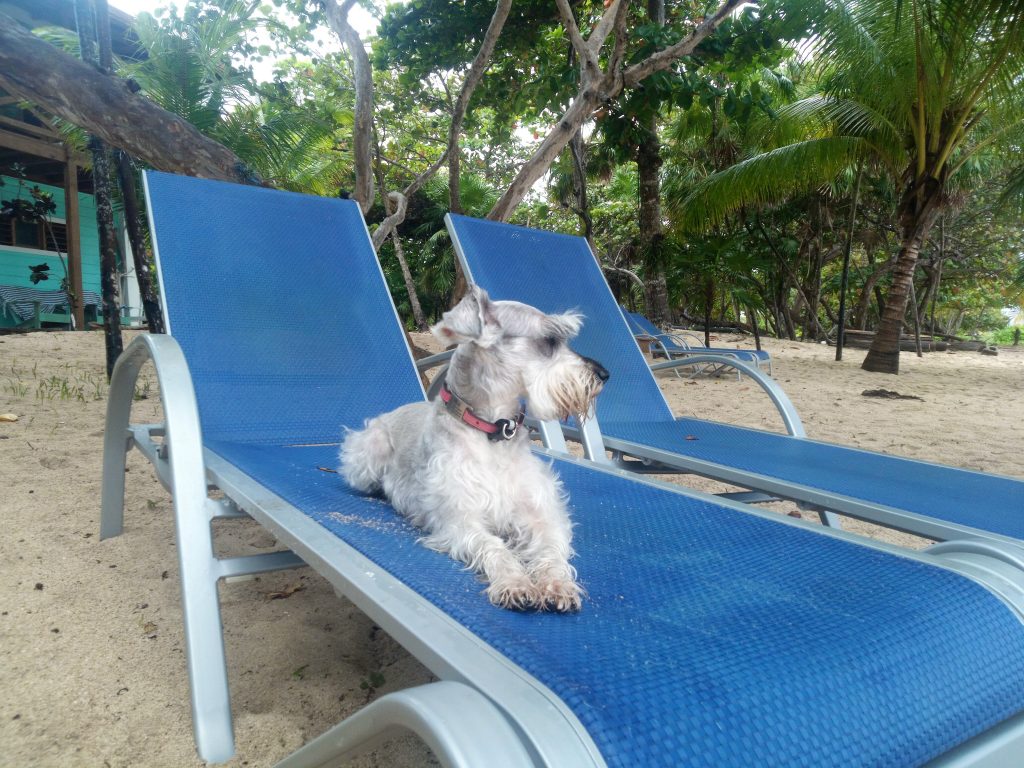 Booking.com is a good place to look for accommodations since they have hotels, guest houses, hostels as well as apartments. You can filter your search based on whether a place is pet-friendly or not.
Was this post helpful? Please share it with a friend.
Let me know in the comments what other types of pet travel information you'd like to know more about.
Pin for later!