How to See Shanghai By the Seat of Your Pants
Some people are planners. Some people are pants-ers, meaning they fly by the seat of their pants. I'd say that I'm about a 40/60 split. Whether in regular life or travel, I wing it most of the time.
For my recent trip to Shanghai, I totally pants-ed it. China is not my favorite place so it's no surprise that I couldn't find the motivation to do a great deal of research for the trip.
Don't get me wrong, I don't need to like a place in order to travel there. I'm always going to choose travel if the other option is staying home.
I visited Shanghai during the Ching Ming Festival. In English the name means tomb-sweeping. It is a day for showing respect to one's ancestors. The festival is celebrated on the first day of the fifth solar term of the traditional Chinese lunisolar calendar. This year it fell during the first weekend in April.
According to the Chinese lunisolar calendar, it is the year 4716
A lot of people mark the day by visiting cemeteries and cleaning up gravesites. It seems to me like a lot more people travel. The 3-day weekend gave me an opportunity to try out one of China's high-speed trains.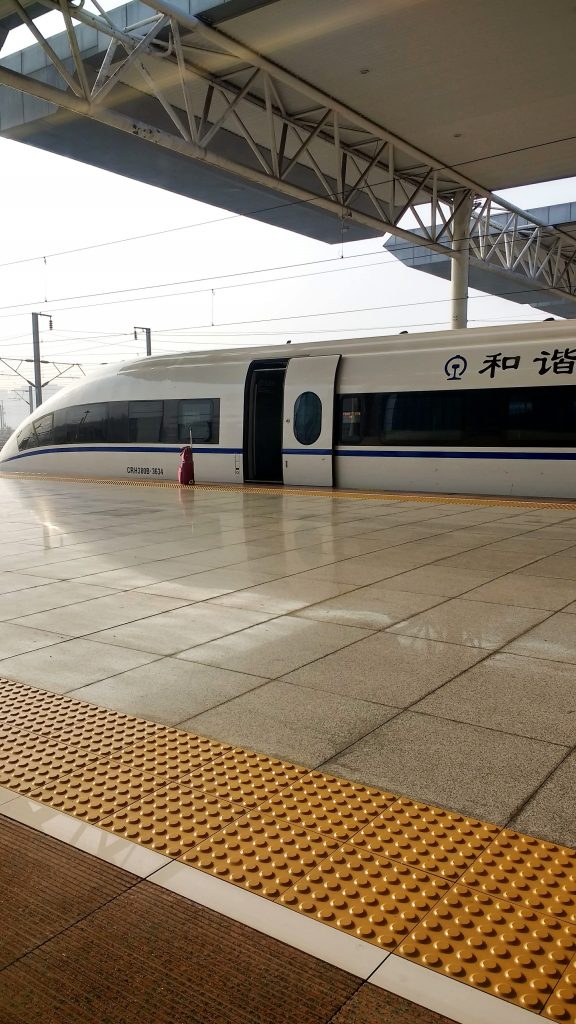 It only takes 2 hours to get from Hefei (where I live) to Shanghai which is 250 miles away. That's about the same distance from Houston to Dallas. My second class ticket cost about 216¥ ($30 USD) each way.
What is there to do in Shanghai that requires very little forethought or preparation?
Take a "Free" Walking Tour
I did a quick search for "free walking tour Shanghai" and bam, I had at least three different companies from which to choose. I selected the 4.5-hour Shanghai Walking Tour from Free Tour Asia.com. They offer a foodie tour as well as a tour of the French Concession area.
The way it works is that you show up to a designated point and a local guide will walk you around town to the major tourist attractions providing background information and interesting trivia, in English.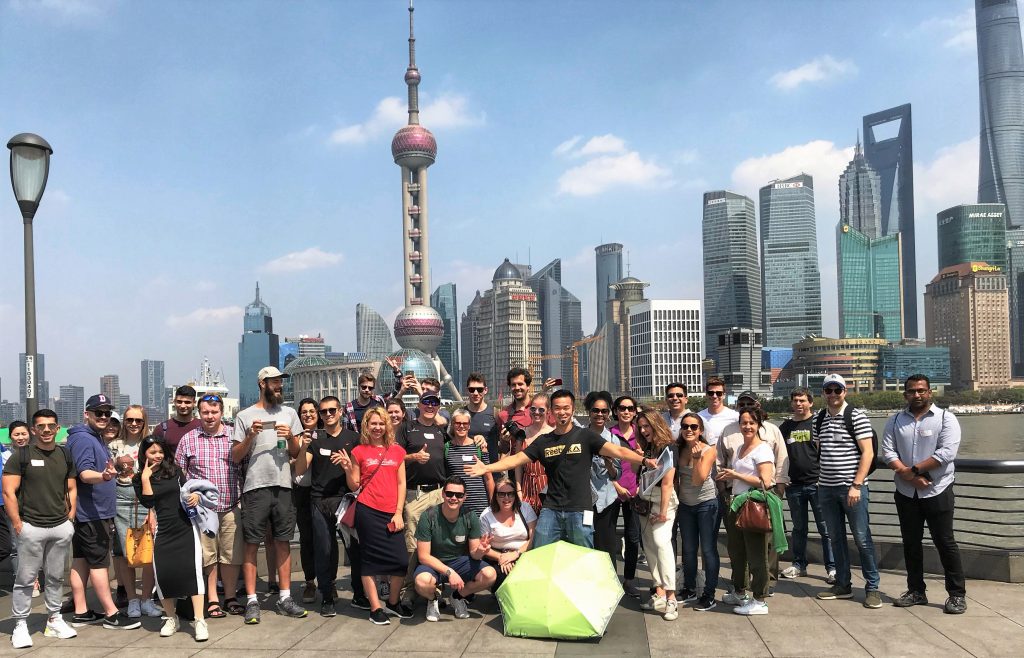 This is awesome for a few reasons:
You can get an overview of the key attractions without having to do any research yourself.
You can decide which attraction is worth a more in-depth visit later on in your trip.
It's affordable. These tours aren't really "free". They are "pay what you want". Even if you're quite generous with your tip, it's still cheaper than most standard tours.
The guides are always happy to offer suggestions that only a local would know about.
Do Some People Watching
Maybe it's my background as a geographer but I do enjoy observing and studying other cultures. People watching is always interesting.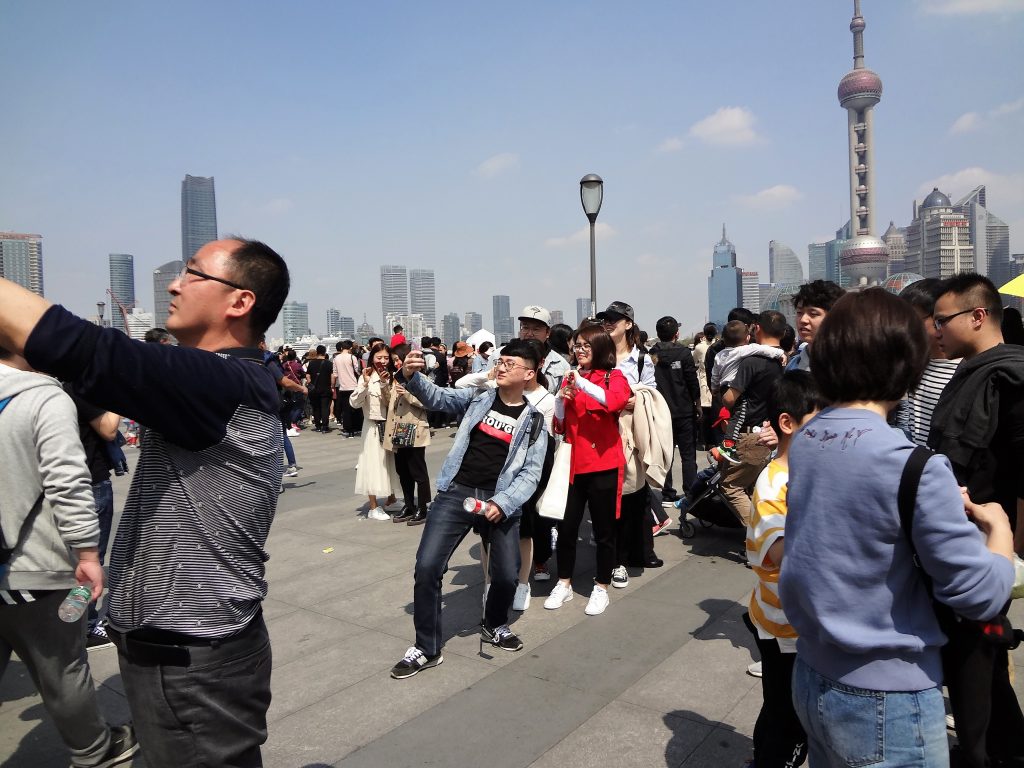 Observing people on Nanjing East Road and the Bund were pretty much what you would expect on a holiday weekend in China, lots and lots of people. But the Shanghai Marriage Market aka "People's Park Blind Date Corner" was a completely new experience.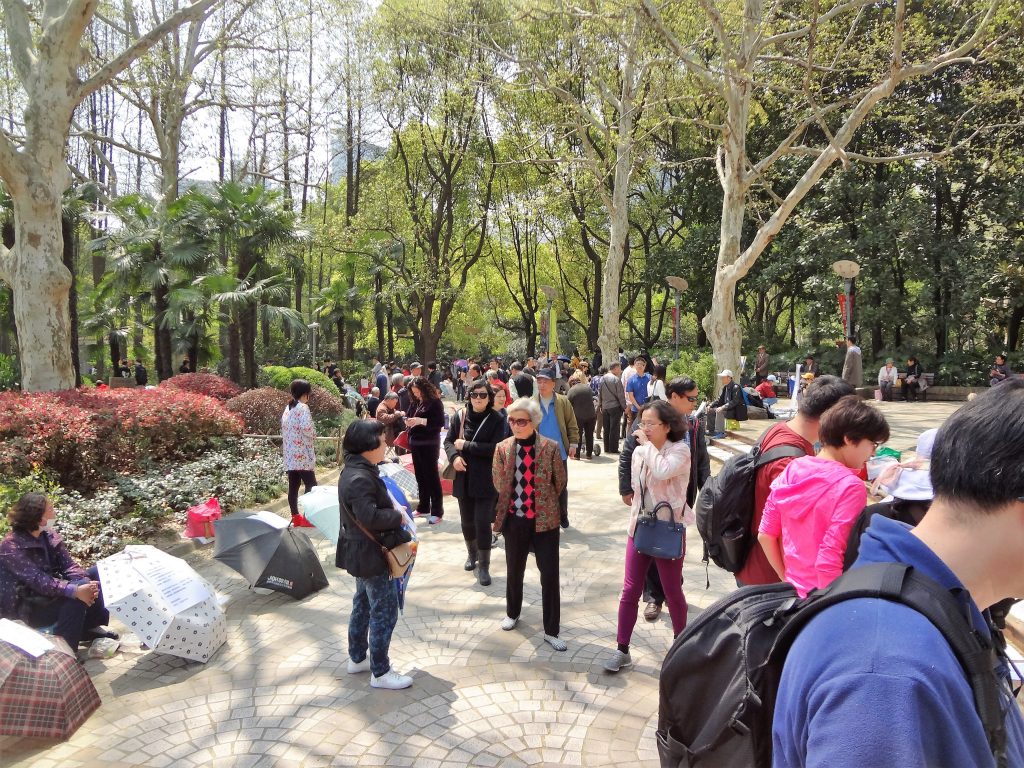 Parents and sometimes grandparents, usually without the knowledge of their son/daughter, try to find their child a date and hopefully a future spouse.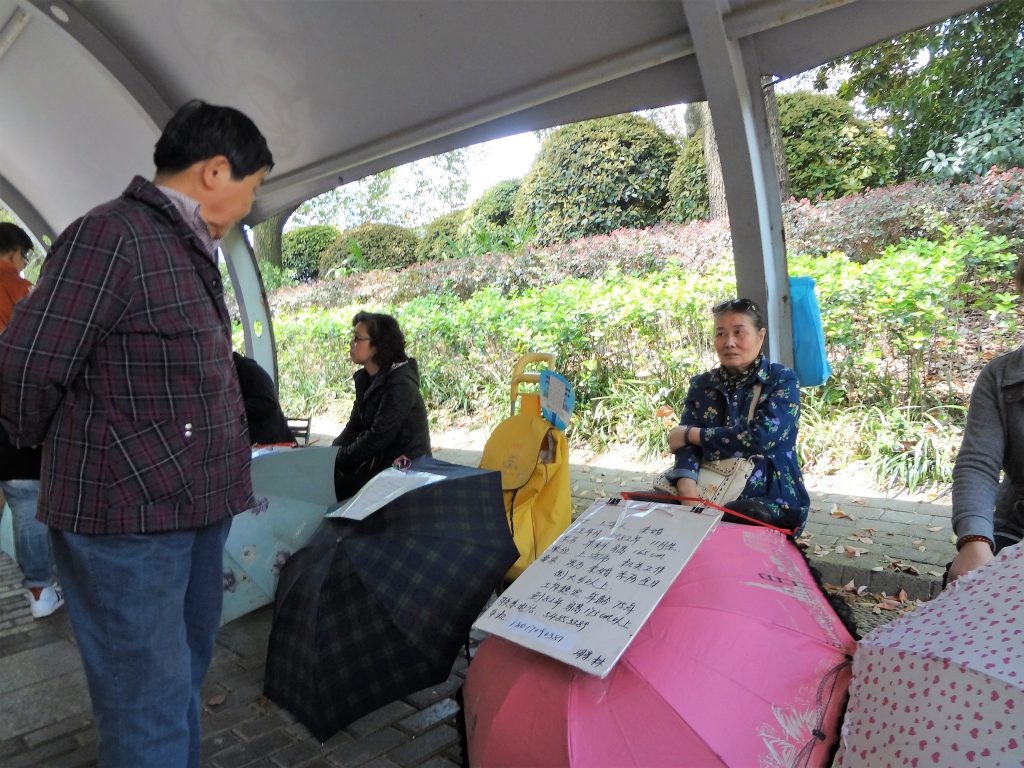 It is very common to display the son or daughter's vitals on an umbrella. Some parents manned their displays in the hope of getting a chance to do a full-on sales pitch to prospective in-laws.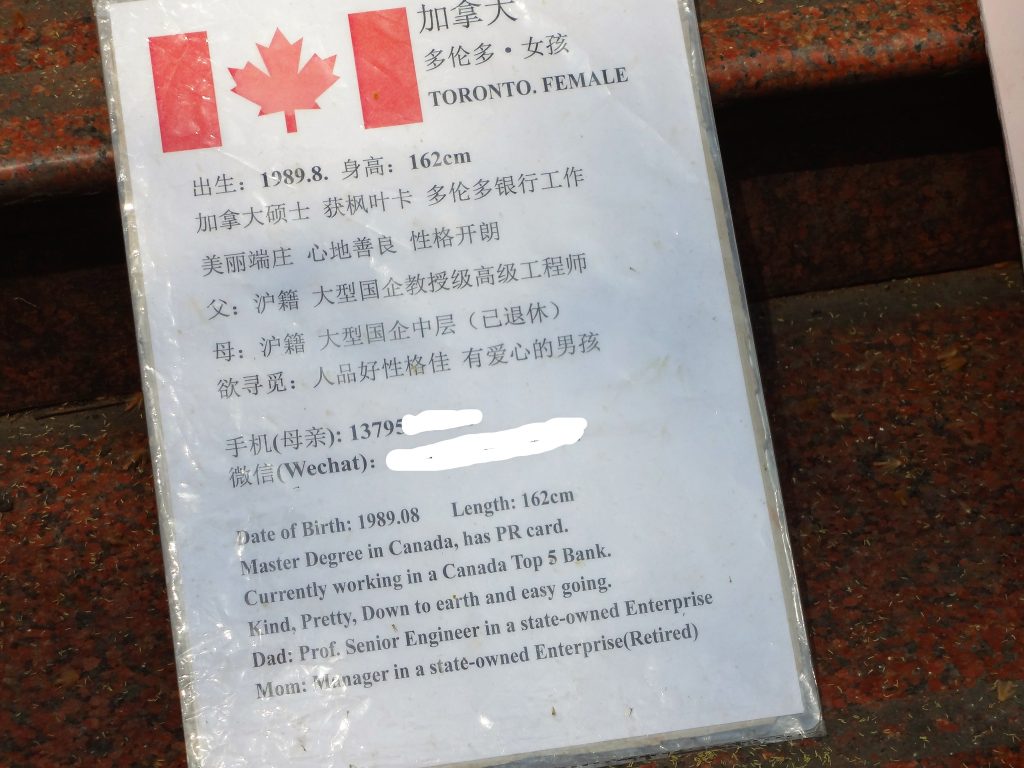 The marriage market in Shanghai (Beijing's is the original) has been around since 1996. From what I was told the success rate at the market isn't that great. Given the large number of people advertising their children, you wouldn't guess that was the case.
Get People Watched
I mentioned previously that as a foreigner in China you will attract attention. This is particularly true if you are with a group of other foreigners.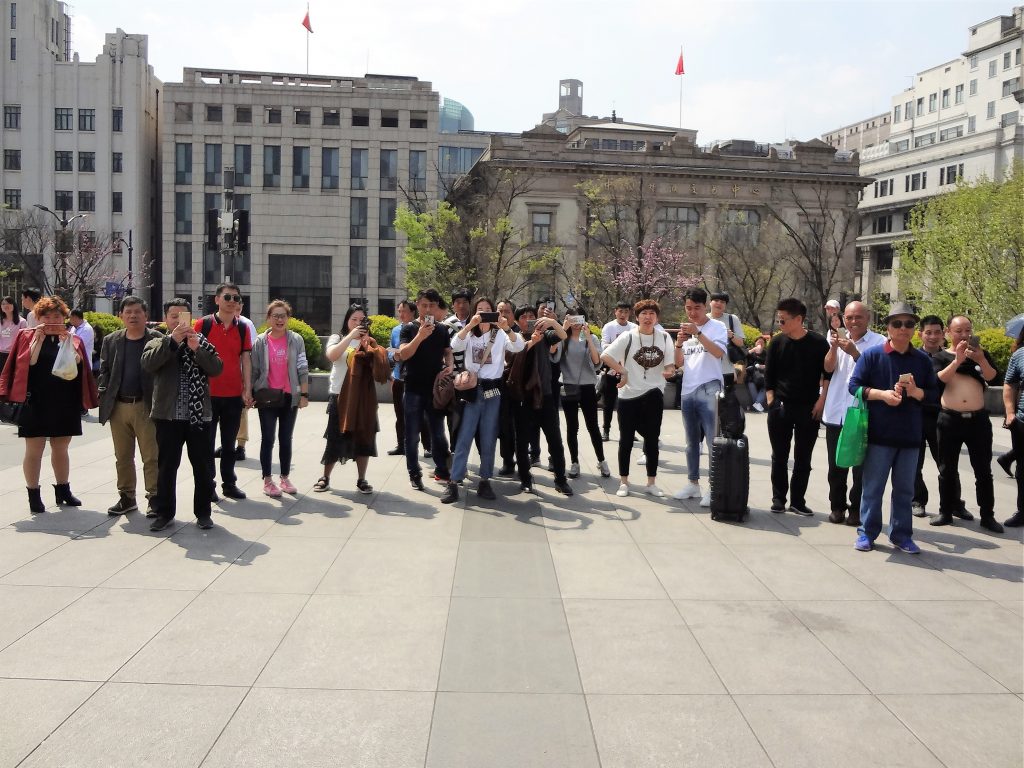 While on the walking tour our group of nearly 30 foreigners from all over the world made the Chinese stop in their tracks. If the group stood still for any length of time, you know to listen to the tour guide, random Chinese people would start taking our pictures. It was bizarre.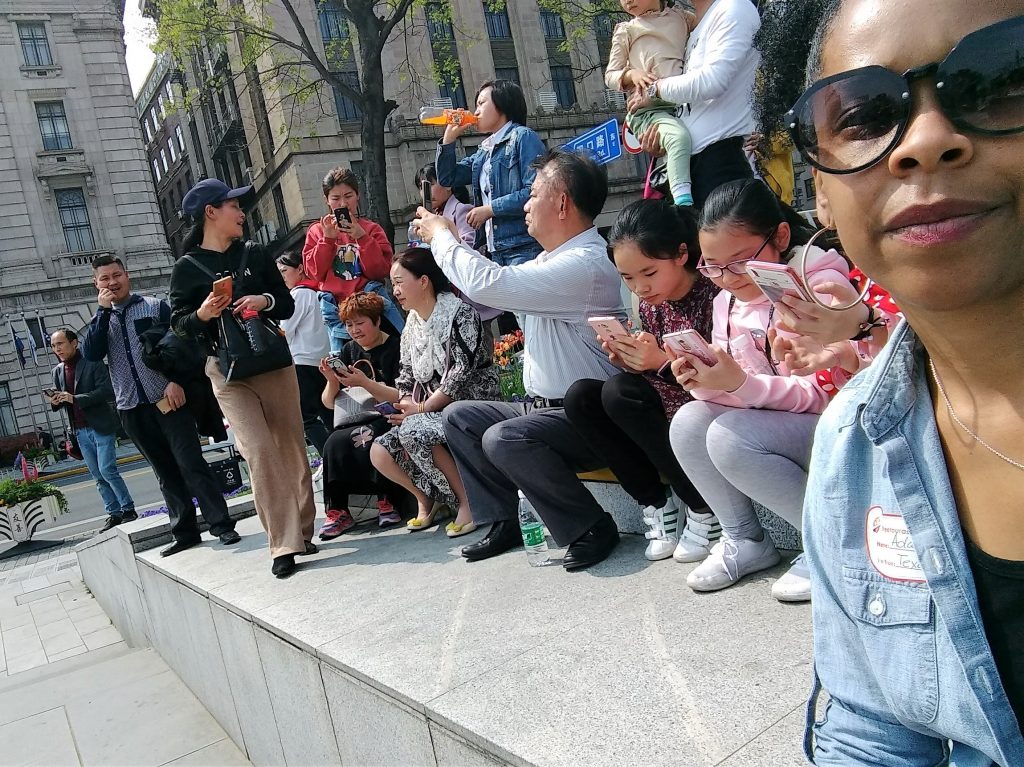 Visit an IKEA Store
Believe it or not but hanging out at Ikea was interesting too. I mean hanging out in Ikea is a global pastime, but the Chinese take it to a new level. They don't just wander around buy stuff they don't need like the rest of us. No, they actually hang out like they are at home.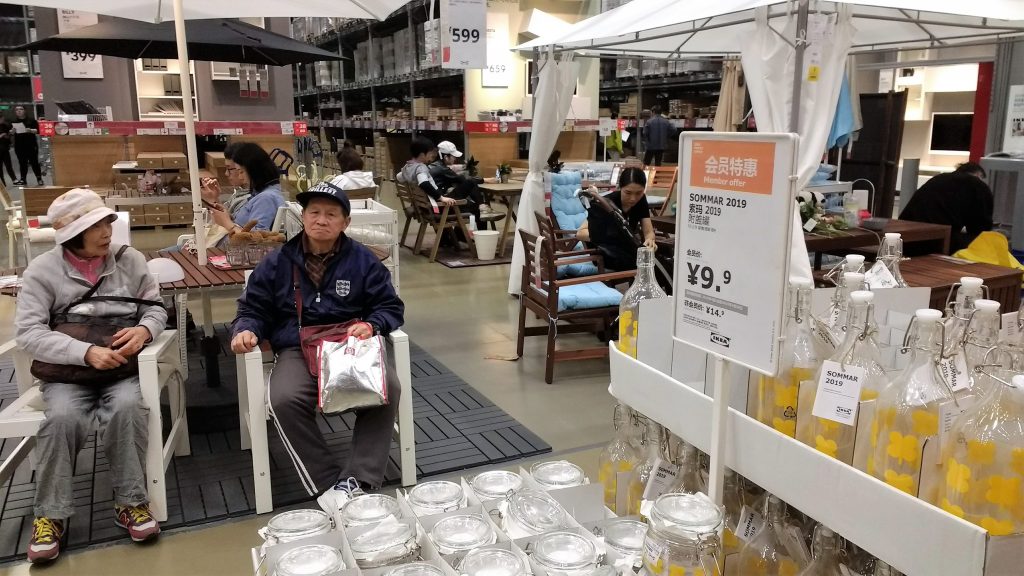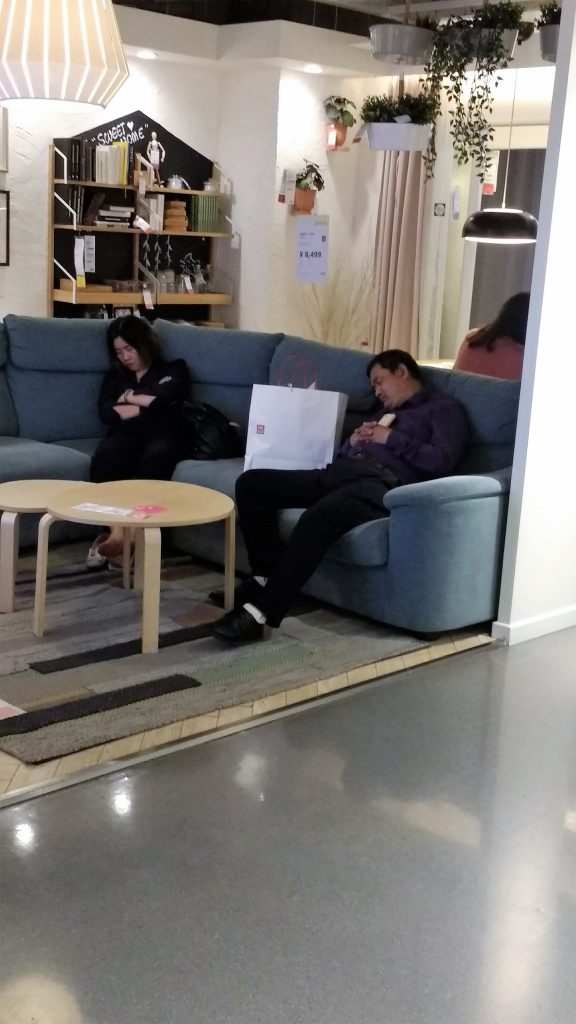 Eat Street Food
While I didn't see street food carts as you'll find in Mexico City or Bangkok, there were lots of places to buy food on the street.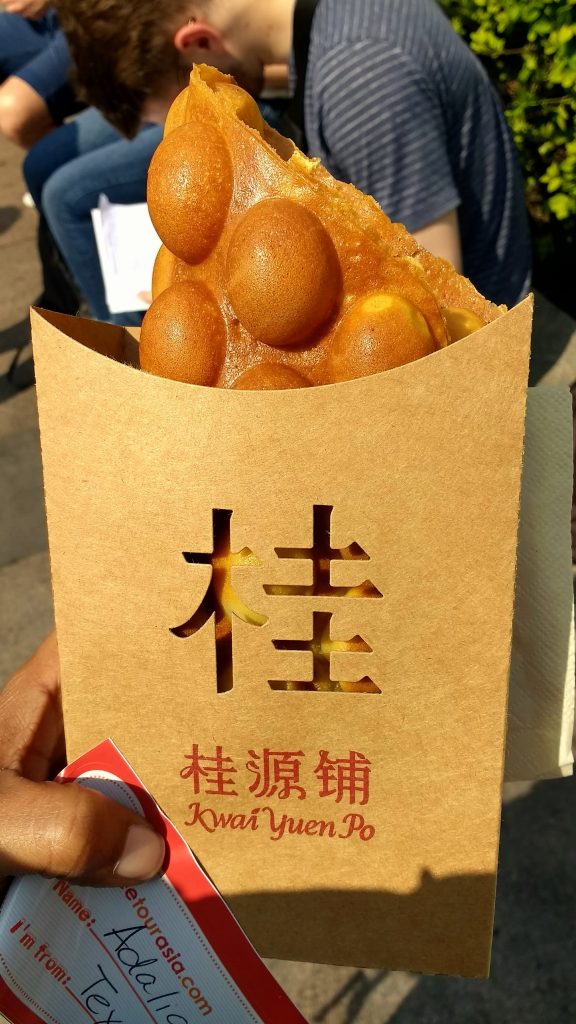 Most of what I saw were people standing in line at various walk up windows. They'd buy something to eat while they walked around. Then they got in line at yet another walkup window to repeat the process.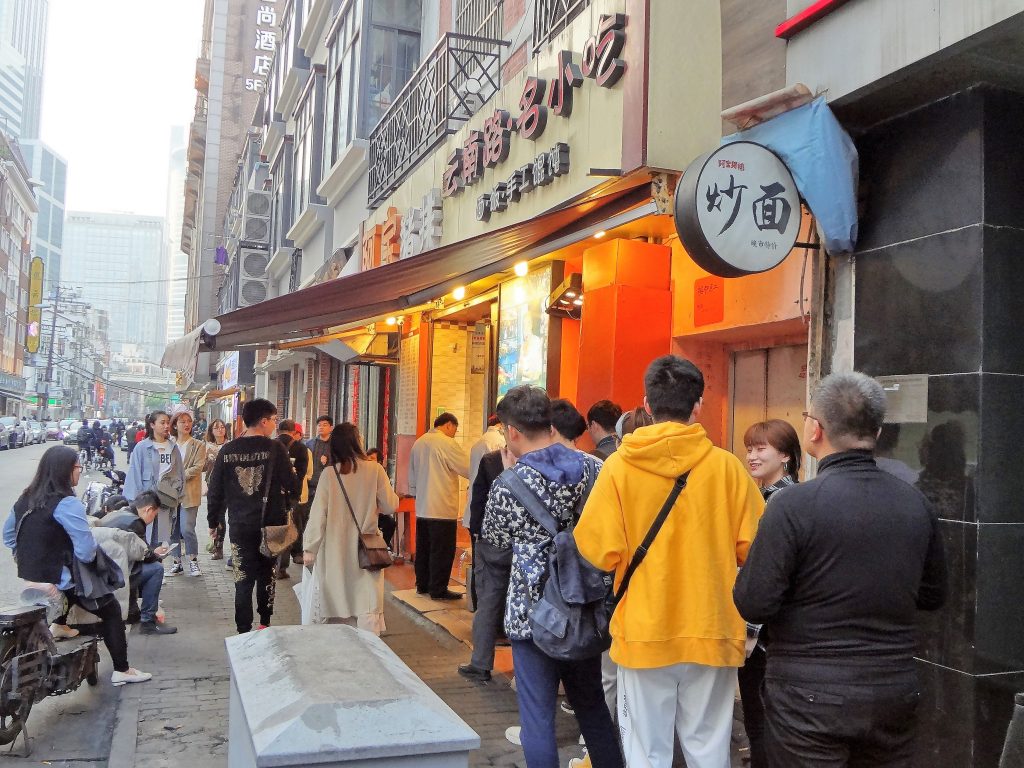 Take in a Museum
I like quirky museums. I also like Mao-era Chinese propaganda memorabilia (#nerdalert) so visiting the Shanghai Propaganda Poster Art Center was an obvious choice. It was a little tricky to find as it is in the basement of a nondescript building in a residential complex.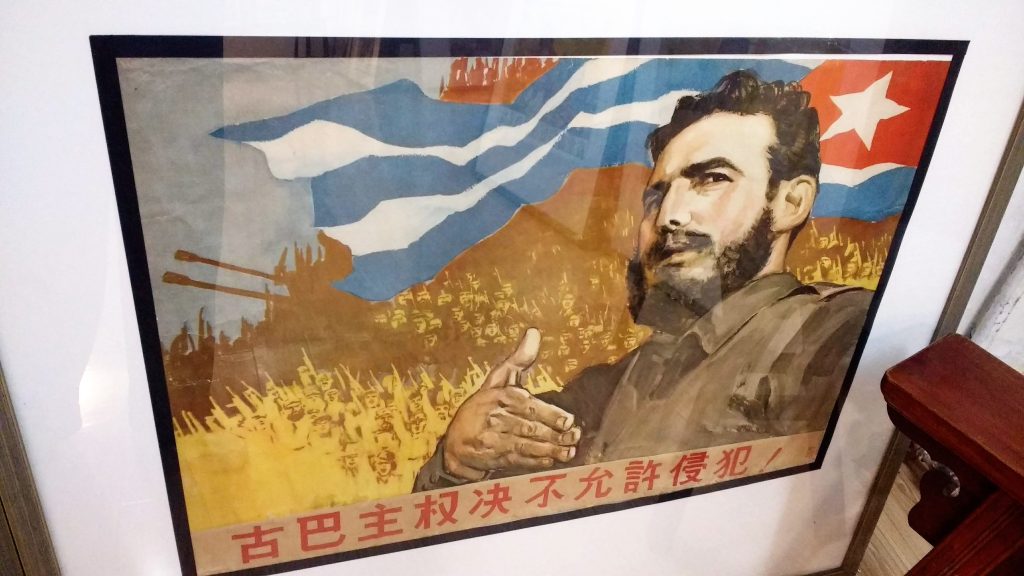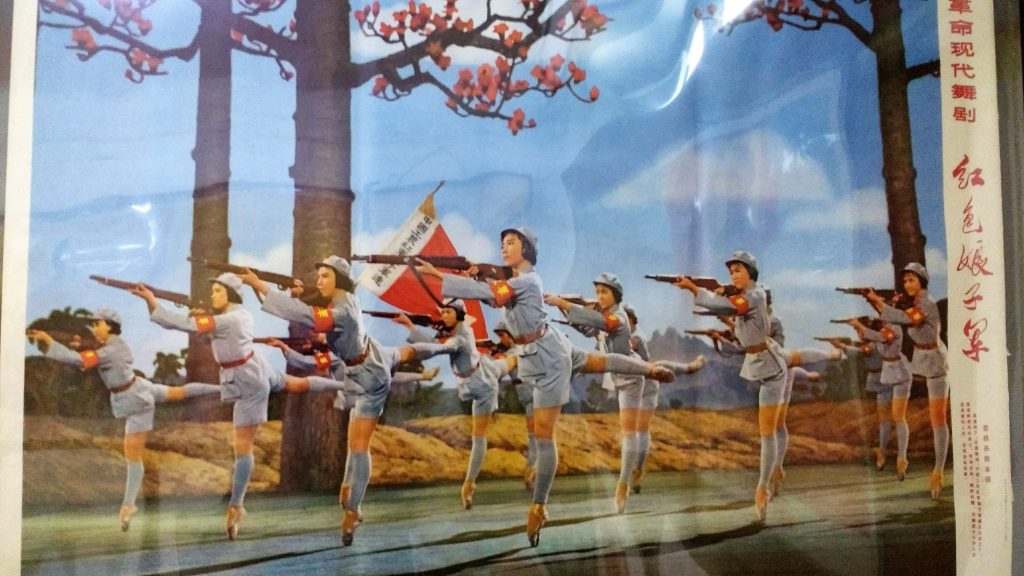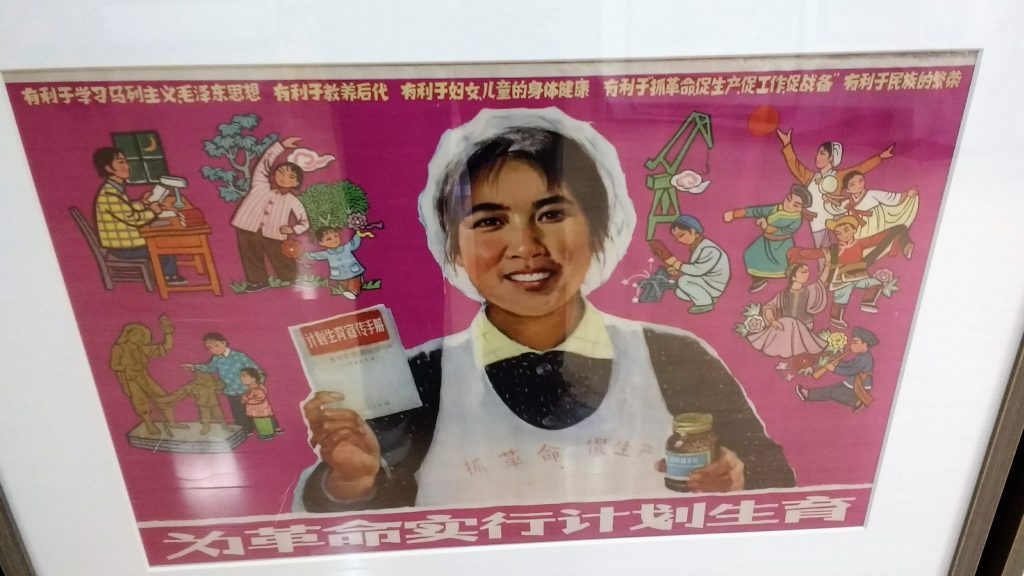 For just 25¥ ($3 USD) you can view posters spanning the Communist Revolution, Great Leap Forward, the Cultural Revolution, and its aftermath. If you're a history geek, you'll definitely enjoy yourself.
Getting Around
In addition to a vast mass transit network, you can use the ride-sharing app Didi or the bike-sharing apps Mobike and Hellobike.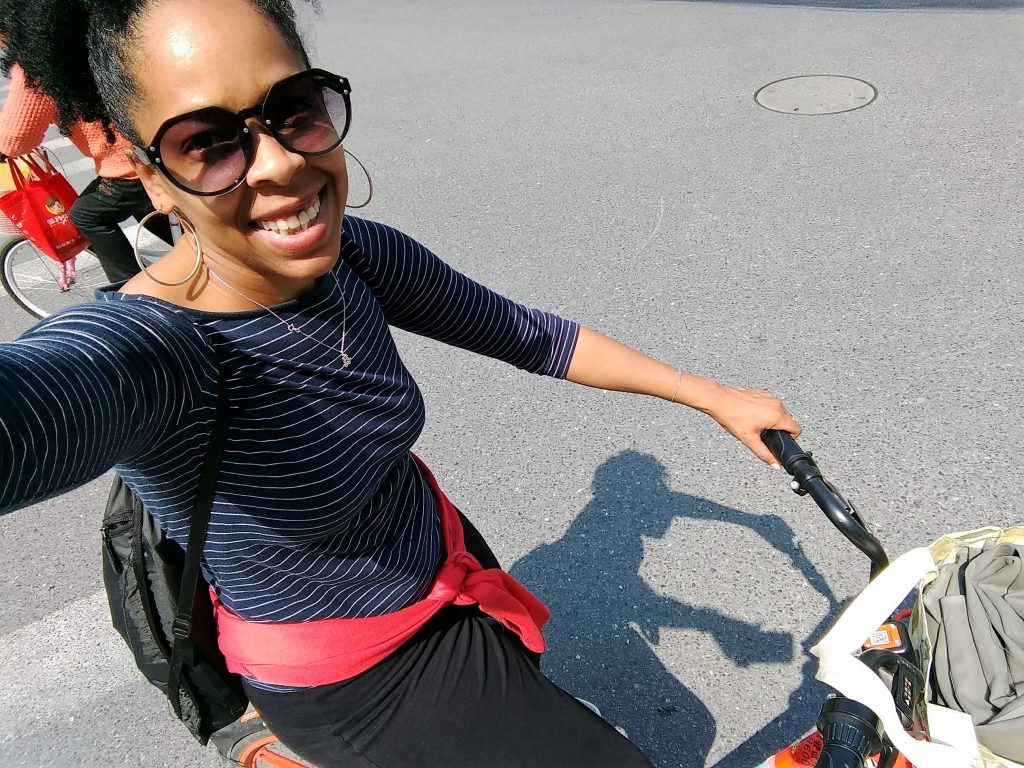 Personally, I prefer Mobike because their app is completely in English, not just the first screen.
The next time you don't feel like planning an extensive itinerary feel free to use these suggestions. Let me know how they work out for you.